The Importance of Balancing
Saturday, 7 August 2021
Balance is an important part of any interior. One aims to utilise the entire space whilst also allowing the eye to flow over the decor and items within it with ease, with different dimensions and levels for visual interest. Whilst this may sound like a simple concept, it is something that can easily be overlooked, with many interiors becoming a room of 'legs' wherein the same feet style has been applied to every design.
We've selected some of our top coffee and side tables that feature unique bases to will ensure your space doesn't become too lofty with legs, and allow you to truly balance the grounded designs with more light and airy ones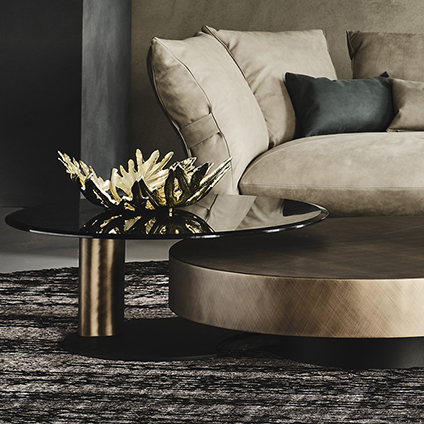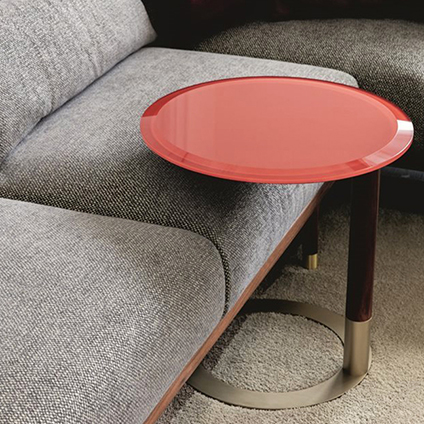 Pictured above: Arena Bond by Cattelan Italia and Jok by Porada
The Arena Bond Coffee Table by Cattelan Italia features a unique and stylish swivelling smoke grey glass top supported by a cylindrical centre. This allows great opportunity to explore more linear designs around a spherical centrepiece. Continuing this concept, the Jok Side Table by Porada offers a smaller alternative with a circular inspired design. Featuring a round top available in a wide selection of materials and finishes, supported by a contemporary Canaletto walnut frame and a circular metal base.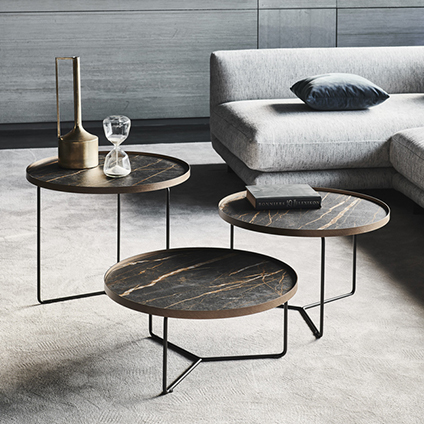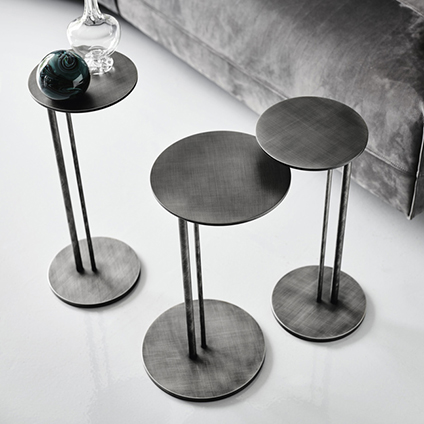 Pictured above: Billy Keramik and Sting by Cattelan Italia
If you do in fact need a few table legs to balance out your low rise sofa or your chunky TV unit, then we recommend exploring some spindly legs to give you that light touch. Take the Billy Keramik Coffee Table by Cattelan Italia which features a stylish ceramic top, supported by three lacquered steel legs that cascade down to join directly under the centre of the top. Or the Sting Metal Side Table by Cattelan Italia features a brushed lacquered steel top supported by a gently offset slender double stem and a round base. These designs give you the freedom to play with more grounded designs, giving you those lows and highs.
So whilst we're not here to teach the importance of yin and yang, we do know that a well balanced room gives each design its own opportunity to shine.