The Heritage of Bontempi – Making the Most of Metal
Wednesday, 14 November 2018
"Good enough is never good enough if your target is pursuing excellence" Samuel Johnson

The Bontempi business started in 1963 with a production capacity of less than 20,000 packages and 200 accounts. After gaining experience and expertise in metal handcrafting techniques, Alessandro and Giancarlo Bontempi established Mobilfer – a manufacturer of metal structures and equipment for warehousing. This sparked the beginning of their entrepreneurial career. Owing to their obsessive pursuit of quality and daily passion for their work, they employed a company of people determined to turn dreams into products. And in 1980, the Bontempi Casa brand was born, and a new collection of tables, chairs, stools and coffee tables were launched.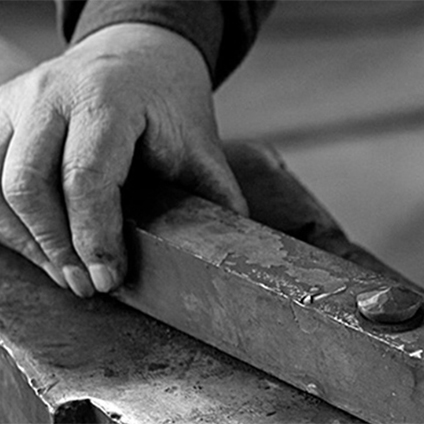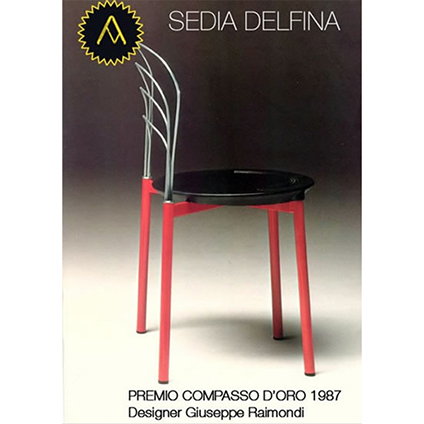 As pictured above from left to right: The Bontempi business began in 1963 and In 1987 Bontempi received an Oscar of Design Compasso d'oro in 1987, for its chair – Delfina
It was in 1985, with the continuous improvement of quality standards for products and manufacturing processes, that Bontempi Casa was able to establish a plant for galvanic treatment, in order to provide its clients with a special lifetime guarantee on chromed and gold-plated iron beds.
They received an Oscar of Design Compasso d'oro in 1987, for its Dining Chair – Delfina. The Jury of XIV edition awarded the Oscar: for the wise use of different technologies in a harmonious summary, also fit for purpose both structurally and ergonomically. In the continuing years, a further increase of production facilities was carried out, and manufacturing techniques improved, enabling the production of quality furniture on an industrial scale.
1989 saw their passion for design continuing, using the latest cutting-edge technologies and ergonomic solutions. Throughout the following decade, Bontempi developed internationally and in 2002 they launched their new collection of Design Beds, thoroughly researched for design and comfort.
It was in 2004 that Bontempi wanted to promote a young design and meet the modern furnishing needs. So, they introduced the new collection Ingenia Casa – using the best processes, offering a brand of wide-ranging quality products with good value for money.
Encouraged by the excellent results of the beds' collection, in 2004 they focused on perfecting technologies and manufacturing procedures, introducing Bontempi Sofa – a range consisting of high-quality products, with advanced technological and aesthetic standards.
In the subsequent years, the second generation took charge of managing the company and today the sons are following in the footsteps of their parents in developing the business. The sons' passion is equally as strong, and they are forward-looking, open to new ideas and research and always committed to achieving excellence. Their goal is to preserve Bontempi's family business identity for the future.
Bontempi Casa has always been committed to the safeguard of natural resources. All the Bontempi Casa production is conceived and manufactured with extreme care, regarding the eco-sustainability of materials used.
Manufacturing processes and finishes are carried out, avoiding treatments with harmful substance emissions that can be noxious to human beings and the environment. Bontempi Casa uses non-polluting, solvent-free and plastic-free paints, recyclable glass, wood selected in forests managed according to strict environmental, social and economic standards.
Thanks to their 50 years of experience, Bontempi's passion is to turn raw materials into bespoke design pieces. They thrive on enthusiasm, managing their work with a positive attitude and promoting innovation at every point. Every single day in their factories, they work on new techniques, new design concepts, new products to develop the best solutions for any kind of environment.
The Bontempi Casa dream is to furnish spaces where you can experience the unforgettable daily emotions and looking back through their history, they have certainly achieved it.