Styling Statement Staircases
Tuesday, 29 September 2020
Most of us ignore the staircase in our homes as a necessary but under-utilised space, but it doesn't have to be this way. Statement staircases have become much more popular in new home developments, ensuring that they not only function, but are also showcased for the innovative designs that they can have. There are a number of ways we can create more of a statement around our own existing staircases, or even embellish the statement staircases we have designed in our homes.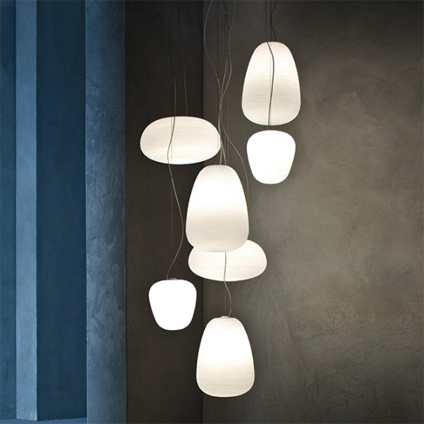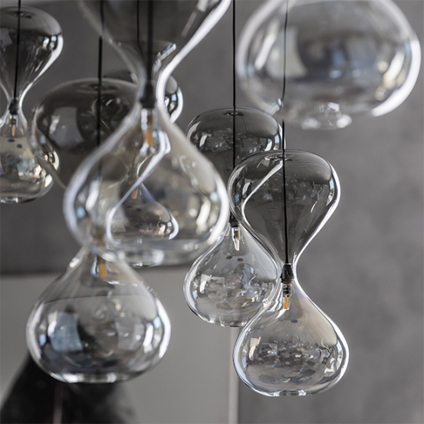 Pictured above: Rituals Suspension Cluster by Foscarini and Sablier Suspension Cluster by Cattelan Italia
Take a suspension light cluster such as the Rituals Suspension Cluster by Foscarini. The various height levels of the lamps allow the focus of the staircase to shift upwards and makes a point of elongating the space above. The pearl glass in spherical shapes resemble oriental lamps and brighten up the space even when not turned on, but for a more contemporary design, the Sablier Suspension Cluster by Cattelan Italia may be more what you're looking for. With their hourglass shape in either clear or smoky blown glass, this design still plays with depths and heights but has a more modern twist and would really accentuate a spiral staircase or a minimalist multi level stairwell.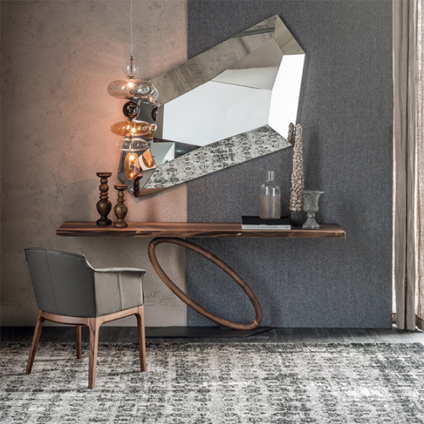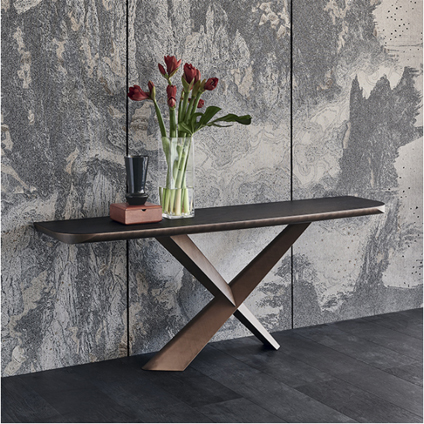 Pictured above: Tour and Terminal Console Tables by Cattelan Italia
You can also use console tables to extend the space and create a focal point. The Tour Console Table by Cattelan Italia is a unique design with its oval support and glass or wood tabletop. The angled oval support displaces your focus, making it a great solution for carrying focus up the staircase. The Terminal Console Table by Cattelan Italia also makes a great feature, with its X-shaped angular base and wood tabletop - strikingly bold and well suited to making an entrance.
However you decide to add detail, don't ignore your staircase. It really can become a great style extension and make a strong visual statement within your home.