Slim Floor Lamps
Saturday, 31 October 2020
We're always looking for new and innovative ways to light up our spaces. The challenge is often finding the space for a lamp to sit comfortably in, whilst emitting enough light to brighten up the area — so we thought we would help you by identifying some of our top slim floor lamps which will brighten up even the cosiest of corners.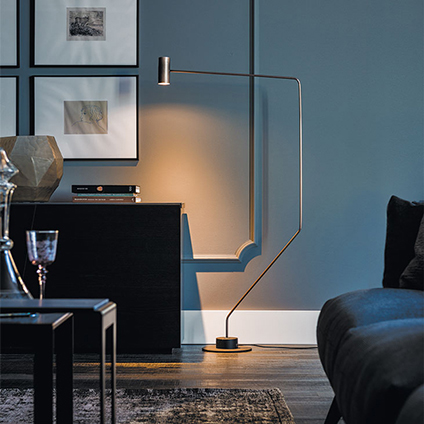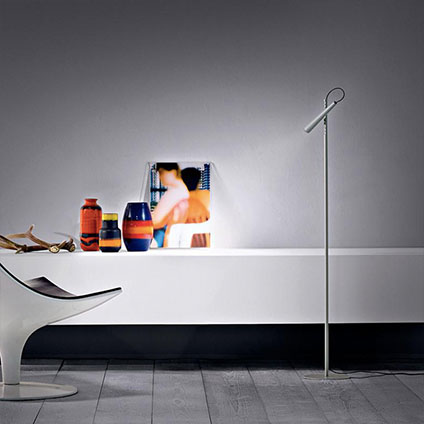 Pictured above: Thor by Cattelan Italia and Magneto by Foscarini
The Thor Floor Lamp by Cattelan Italia has a slender satin bronze steel frame which is supported by a weighted steel base. The frame hosts a small cylindrical diffuser that angles at 90 degrees to cast light over either a table or a sofa, allowing the design to sit comfortably behind or next to a wide range of larger pieces within your space.
Another lamp with similarly flexible function is the Magneto Floor Lamp by Foscarini with its rounded rod base and frame that supports a unique spherical super magnet for height and angle adjustment. The compact LED lamp can be angled using the magnet, enabling you great freedom over where you cast your light.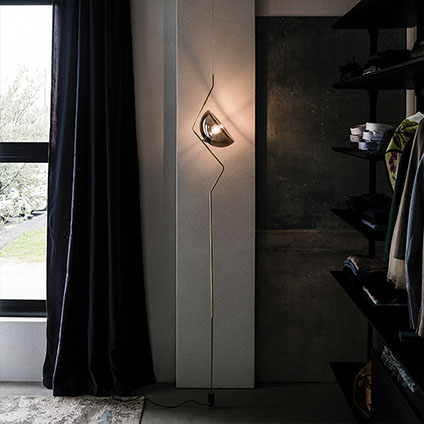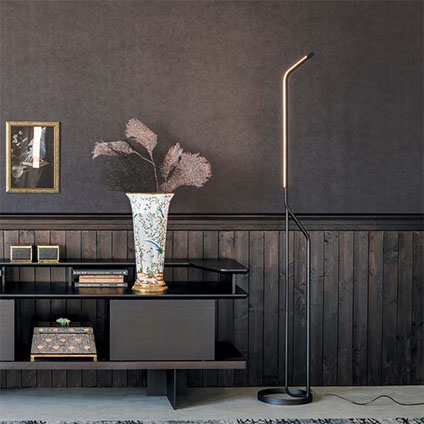 Pictured above: Tramonto and Tucson by Cattelan Italia
For an elegant selection, the Tramonto Floor Lamp by Cattelan Italia combines floor lamp and uplighter qualities to stunning effect. The slender angular brass stem houses an upward facing smoke glass diffuser, casting light towards the ceiling but the glass also emitting a soft glow elsewhere, allowing you to play with the depths of light and shadow. If you're looking for something even more contemporary, the Tucson Floor Lamp by Cattelan Italia features a slender angular frame that discreetly houses an LED diffuser, replicating a modern strip neon light. These have really come into their own popularity for use in our homes over the last year, and allow us to really light up our spaces in a bright and bold way.
There are a vast number of solutions out there to introduce lighting into even the smallest of spaces — so explore some of our selections, and let there be light!