Sleek Home Office Desk Lamps
Sunday, 31 January 2021
Working from home has become something of the norm for many of us, and so our home office spaces have become an integral part of our daily lives. It's important that our home working spaces are free from distractions, organised, functional, and meet our working needs — encouraging a clear mental state so we can deal with the pressures of work within our living spaces. One of the most important aspects of a good working space is good lighting, and as it can often be challenging finding lamps that don't take up too much of your desk space, we've found some solutions.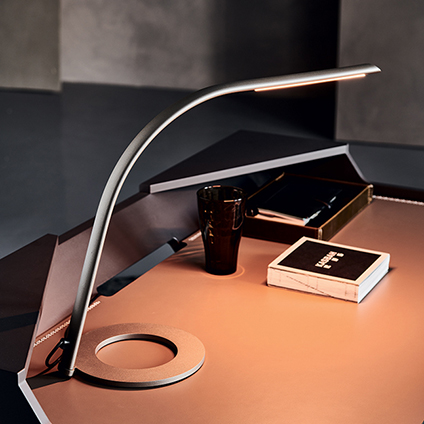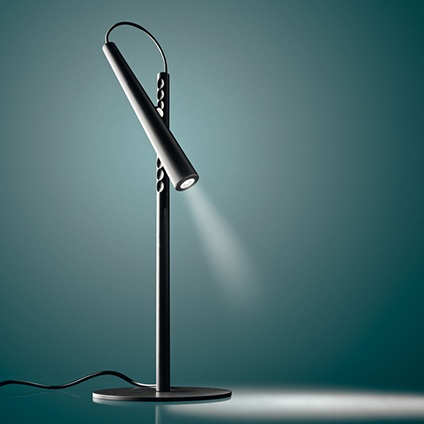 Pictured above: Lampo by Cattelan Italia and Magneto by Foscarini
The Lampo Table Lamp by Cattelan Italia is a contemporary slim-line lamp design with a weighted circular base and a bright strip LED. The design comes in a variety of finishes allowing you to really take control of your working space.
The Magneto Table Lamp by Foscarini is bold and innovative, featuring a round base and vertical support with a compact LED light source that can be adjusted in height and angle with a clever magnetic ball element. This lamp can be used as a downward spot or an upward diffused light giving you great flexibility.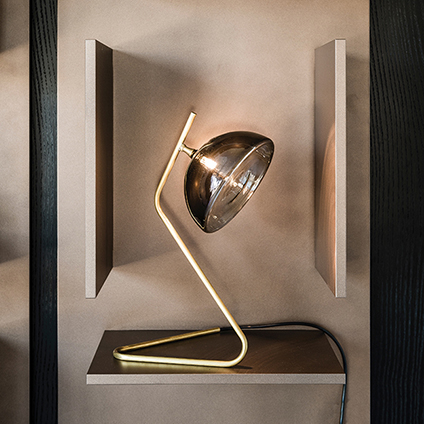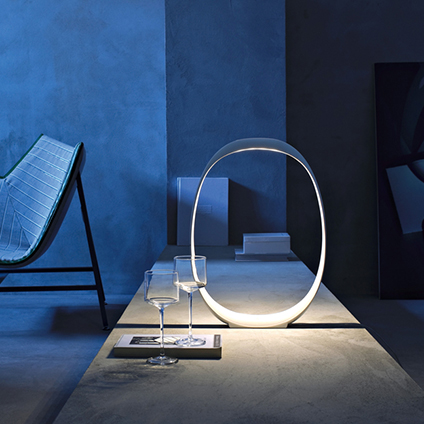 Pictured above: Sunset by Cattelan Italia and Anisha by Foscarini
For a contemporary take on a classic design, the Sunset Table Lamp by Cattelan Italia features a stylish smoked glass lampshade and an angled wire inspired brass frame. The lampshade distributes a fountain of light upwards, casting a soft glow on the desk below but giving you enough light to comfortably work.
If you're looking for a more statement piece, the Anisha Table Lamp by Foscarini is a fluid and innovative design that utilises light to define empty space. Its spherical shape is created by a band of moulded ABS that encases the space inside it in a pool of light to spill out to the surrounding area. It comes in 2 sizes to ensure you can find a solution for what you need.
Whatever your current 'WFH' situation, make sure your home office space is working for you — and give yourself a clear and vibrant environment for all those video meetings.