Simplify Your Bedside
Thursday, 24 March 2022
Clutter has been proven to make us restless and agitated, so the last place you need things to accumulate is on your bedside table as it will likely contribute to a poor nights sleep. Many of us struggle to keep these spaces clear though, as they can be a tempting resting spot for a great many items that we may wish to have at hand in the morning or before bed.
We've carefully selected some thoughtful bedside table designs that should allow you to still keep those items close by, but hidden away to where they won't become a distraction.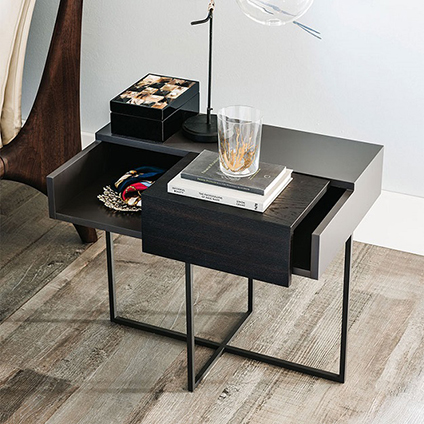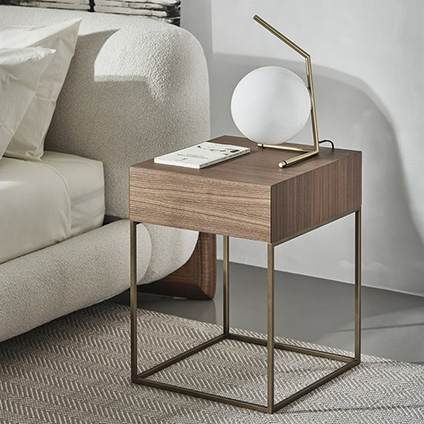 Pictured above: Dante by Cattelan Italia and Baby by Porada
The Dante Bedside Table by Cattelan Italia is a contemporary and stylish design featuring a graphite embossed lacquered steel base and a lacquered wood shelf-style top complete with a hide-away sliding door in a contrast finish, allowing you to cover some of your bedside possessions yet access them with ease.
The Baby Bedside Table by Porada has an understated approach with a 'hidden' drawer that sits flush to the table top. This feels reminiscent of a more traditional format bedside table design yet its simple wood finish and contrasting lacquered metal frame bring it a light contemporary style.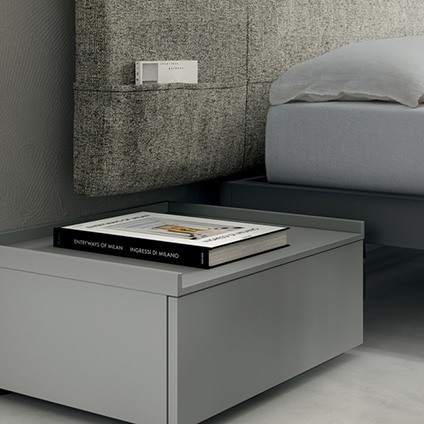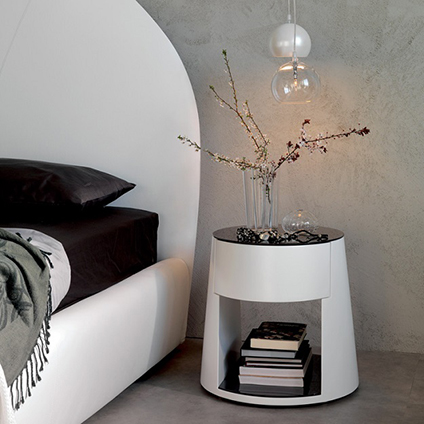 Pictured above: Tailor from Lime's Night Collection and Nigel by Cattelan Italia
For storage space in a practical-yet-minimal design, the Tailor Bedside Table is customisable with extra touches of a tray top or an open section that's perfect for books. The push-and-pull drawer design allows you to keep possessions clutter free and tucked away, looking and feeling like a calm bedside space.
To remove unwanted clutter from your bedside with a stylish twist, consider the Nigel Bedside Table by Cattelan Italia. This compact cylindrical silhouette in white polyurethane with a tempered glass top is complemented by a simple drawer and an open storage space for propping up books or tablets.
So when you're next selecting your bedside table options, consider how few of your possessions really need to be housed there; a simple change in design and function can help transform your space — and may even afford you a better night's sleep.