Showstopping Ceramics
Tuesday, 14 September 2021
Ceramic is an innovative material that allows us to truly combine practicality and design. This hardwearing material enables fluid shapes and beautiful patterns to be used, yet maintains its structure and resists scratches — adding durability to many designs. We've curated some showstopping ceramic tables to give you a bold and stylish dining space.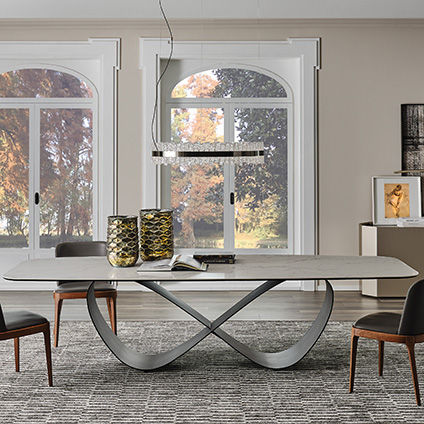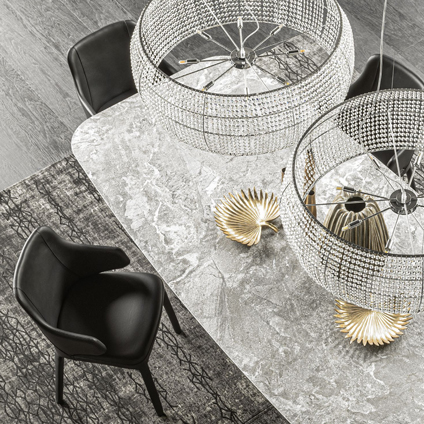 Pictured above: Butterfly Table and Arenal Keramik by Cattelan Italia
Take the Butterfly Table by Cattelan Italia with its infinity loop 'butterfly' base made of either titanium or bronze lacquered steel — this stunning design will get everyone talking. Or the Skorpio Keramik Table by Cattelan Italia; with a geometric sculptural metal base and ceramic top in a host of finishes, this contemporary design is becoming a classic.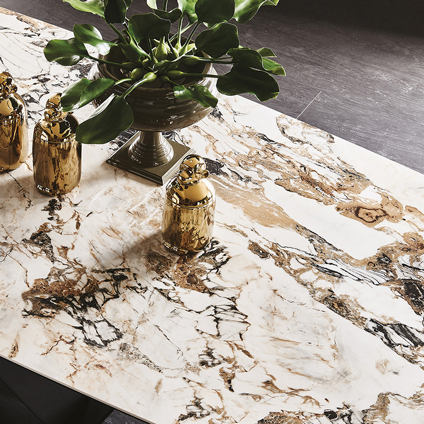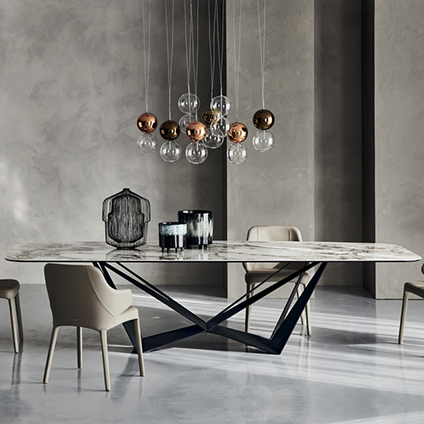 Pictured above: Makalu Keramik and Skorpio Keramik Table by Cattelan Italia
The Millennium Table by Bontempi Casa is a striking design with an angled metal frame base in a choice of colours that intertwines and overlaps to create a truly unique shape, and supports a ceramic top in a variety of extending and non extending styles.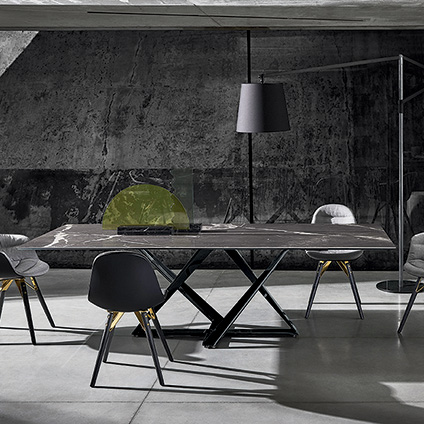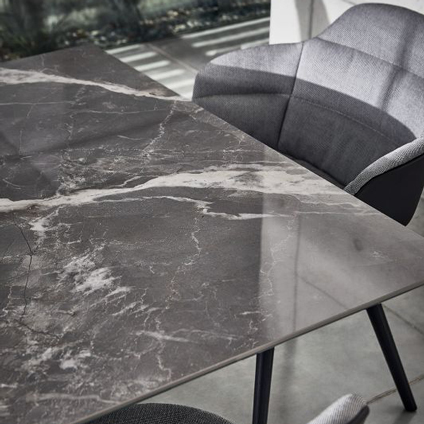 Pictured above: Millennium Table and Glossy Grey White Ceramic Marble by Bontempi Casa
For an understated look, the Universe Table by Bontempi Casa features a lacquered metal frame made up of supporting 'H' shaped sections, complete with decorative details in contrasting metals. Again the base supports a luxurious top available in a wide range of shapes, sizes, and finishes.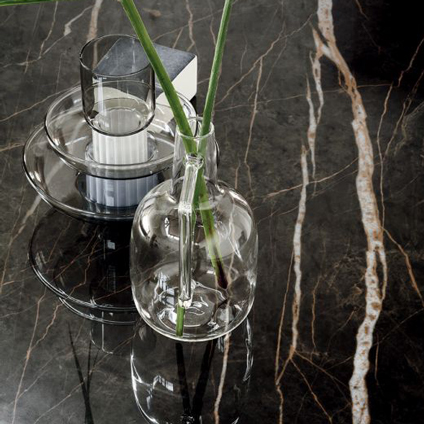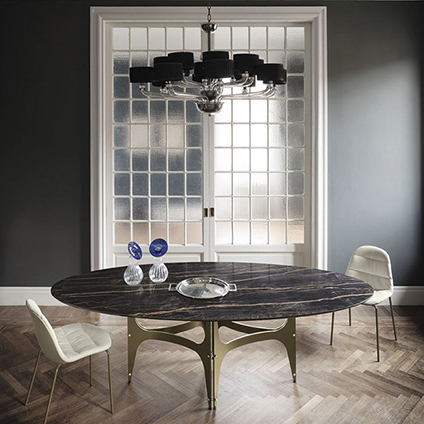 Pictured above: Glossy Noir Desir Ceramic Marble and Universe Table by Bontempi Casa
So take a daring step into the world of modern design and give your space a ceramic statement, knowing it can withstand the realities of every day dining.