Outdoor Coffee Tables
Saturday, 28 August 2021
As more of us explore the outdoors and find new ways of hosting and relaxing, it's not surprising that there has been a high demand for functional outdoor furniture, and that includes coffee tables. Outdoor designs need to be weather resistant and treated to ensure they will not endure any damage outside — but still look good! So we've hand picked our top designs in this category.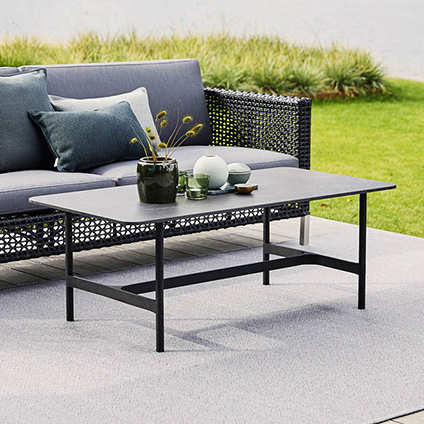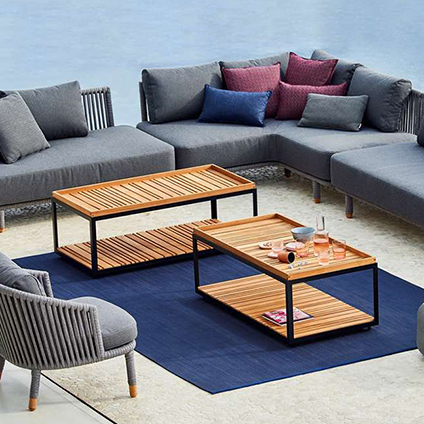 Pictured above: Twist and Level by Cane-line
The Twist Rectangular Coffee Table by Cane-line is a sleek design that features a lightweight frame, and central crossbar support, in lava grey marine-grade powder coated aluminium. The ceramic tabletop is smooth yet hard wearing, and the roomy rectangular form extends the practicality. The Level Teak Coffee Table by Cane-line takes a minimalist aluminium frame, and then introduces two levels of slatted hardwood teak, perfect for a more natural finish. This design is available in either a rectangular or square shape.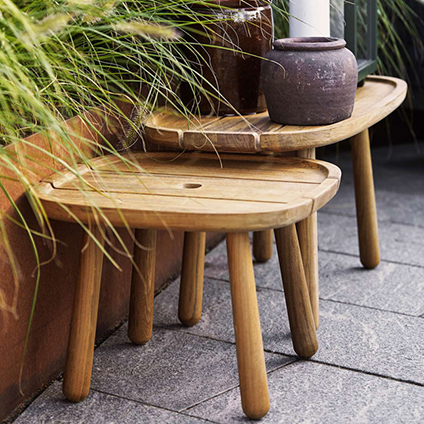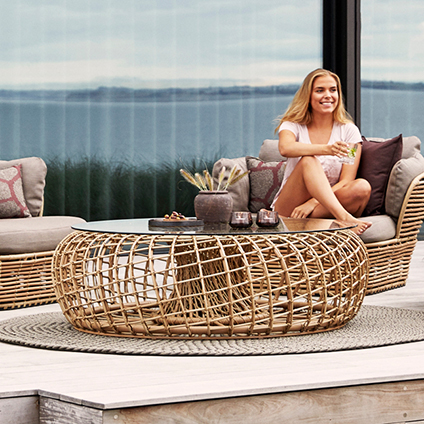 Pictured above: Royal and Nest by Cane-line
To really embrace a more natural finish why not consider the Royal Coffee Table by Cane-line. It's made from a weather-friendly hardwood teak and features three broad slats. This rustic homely design allows you to bring the warmth of the inside, into the natural beauty of the outside. If that sounds like a concept you want to embrace, the Nest Coffee Table by Cane-line is a design that breathes the outside. With its basket weave rattan-inspired design in highly durable materials it really encapsulates the spirit of the great outdoors. Complete with or without a fixed safety glass top, giving you freedom over how you want to utilise the surface.
So sit back, relax, and bring the comfort and convenience of a coffee table into your outdoor space.