Our Top 5 Sofas for Lounging
Wednesday, 27 January 2021
Whether you're reading a book, snuggling up to watch a film, or simply taking a break, your sofa is a vital component of your 'lounging' experience. Whilst there are many different styles and designs of sofa and we all have different functional needs, comfort should always be at the forefront of your mind when deciding what to put in your space. We've selected 5 of our top sofas that will elevate your lounging experience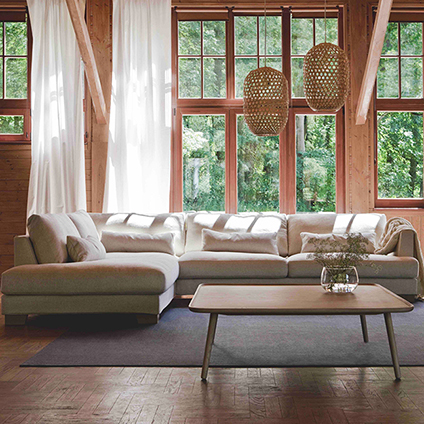 Pictured above: Brandon by Sits and Argo by Porada
The Brandon Sofa by Sits combines elements of simplicity with modernism, giving you a familiar rectangular shape, but featuring cushions that spill out over the sides. It also has a low rise back that allows the backrest cushions to really fill the space, giving you as much padding as possible and allowing for a deep sitting experience with plenty of room to stretch out if you wish. The sofa comes in a wide range of fabrics and finishes to suit your needs.
The Argo Sofa by Porada is a luxurious design, featuring a base of solid canaletto walnut with brushed brass feet, and sumptuously padded cushions that are not too overfilled giving you space to sink into them. Backrest cushions are filled with goose feather continuing that luxurious feel, and there is even the option of adding a hidden storage compartment, giving you the perfect place to secretly stash your books and magazines away from everyone else.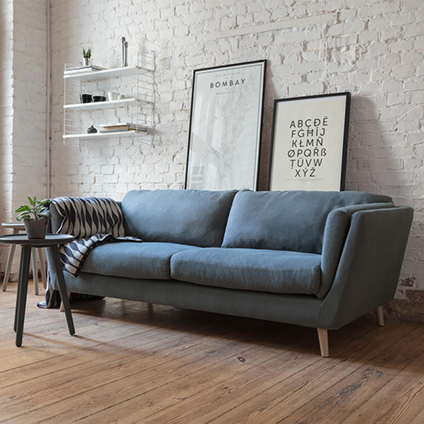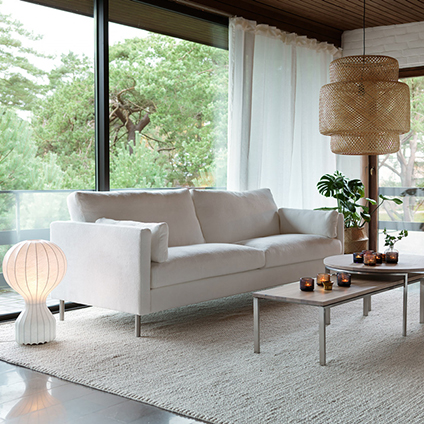 Pictured above: Nova and Impulse by Sits
The Nova Sofa by Sits will easily nestle itself into a space with its soft lines and subtle curves. The high rise armrests and padded backrest cushions envelop you, allowing you to fully embrace this comfort experience. The sofa is available in a selection of fabrics and finishes, and comes in a range of fixed sizes and modular corner compositions.
The Impulse Sofa by Sits is a welcoming design, with neat square angles and contemporary metal feet. The arms combined with the high rise backrest, allow you to sit in a more upright position, but the padded cushioning will give you the opportunity to feel fully supported and relaxed. The sofa comes in a variety of fabrics and finishes and either a Lux Comfort or a feather-free Premium Hypoallergenic Comfort filling.
The Bianca Valance Sofa by Sits is a modern take on a classic design, with loose upholstery and a stylish valance. The loose covers mean you can fluff up and pad out as much you want to, and the valance hides away the frame, allowing you to feel surrounded by soft plush fabric. The sofa is available in a wide array of fabrics and finishes, and comes in a choice of sizes or corner compositions.
So sit back, relax, and enjoy a sofa made entirely for doing just that; we're confident they will take you to new heights of comfort and style.