Our Top 5 Extending Dining Tables
Sunday, 6 September 2020
We can all relate to the dilemma of not having enough places for everyone coming to dinner, but not wanting to give up space all year round just for a few celebrations annually. Enter the extending table. There was a time where an extending table was a clunky after-thought, but now designs have evolved and are miles more stylish and functional. We've curated a list of our top five that we think are perfect.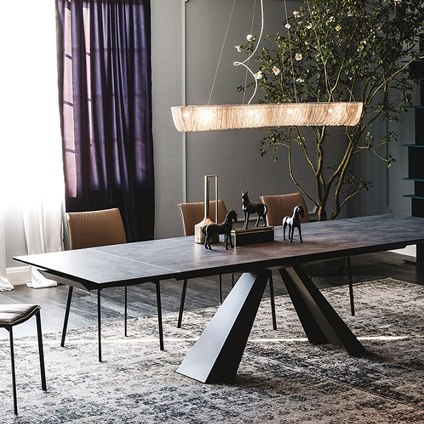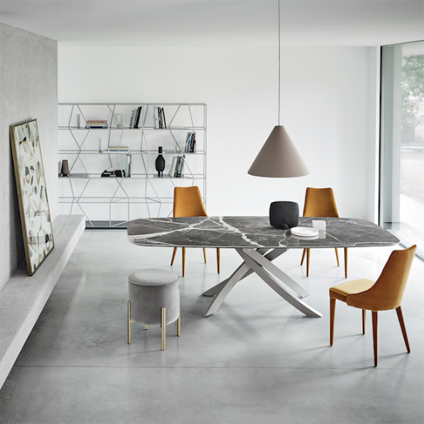 Pictured above: Eliot Keramik Drive by Cattelan Italia and Artistico Table by Bontempi Casa
The Eliot Keramik Drive Table by Cattelan Italia is bold and stylish, with a choice of beautiful ceramic table tops backed with smoked grey glass, and features a metal centrepiece base which will create quite the talking point.
Also with a sculptural base, the Artistico Table by Bontempi Casa has a stunning curved metal design with ceramic extendable table top options, offering all the room and style you'll need for an elegant soirée.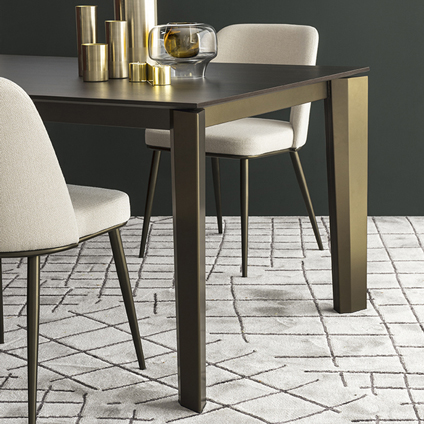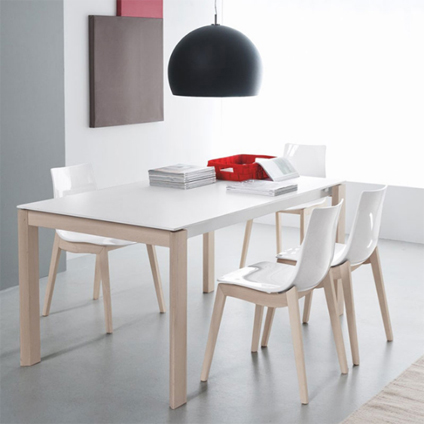 Pictured above: Delta Table by Calligaris and Eminence Wood With Wood Legs by Connubia
The Delta Table by Calligaris is elegant and sophisticated, with an art deco inspired frame, and a tabletop available in ceramic, ceramic marble or glass. The extendable option has been very well considered as the frame features an assisted opening mechanism that allows the legs to remain at the corners of the table.
The Millenium Round Table by Bontempi Casa in glass is an innovative and unique design, with its round extendable tabletop and central lacquered wood butterfly extensions supported by an industrial angled steel frame.
Last but not least, for a contemporary minimalist look, the Eminence Wood Table by Connubia Calligaris features a laminated wood top with a contrasting wood frame. This understated design gives all the functionality you need and allows show-stopping centrepieces to take centre stage.