Multiple Pendant Lights
Monday, 20 June 2022
Overhead lighting has become more than just a way to light up a space; it is now being used to draw the focus upwards and to utilise the entire room. Pendant lighting is a great way of drawing the gaze of the room whilst also allowing a style-signature to sit within the rest of the space, and this can be enhanced even further when you solidify the statement with multiple pendants.
Here we have selected our top lighting solutions that all have multiple pendant options, allowing you to create a lighting installation that could be mistaken for art.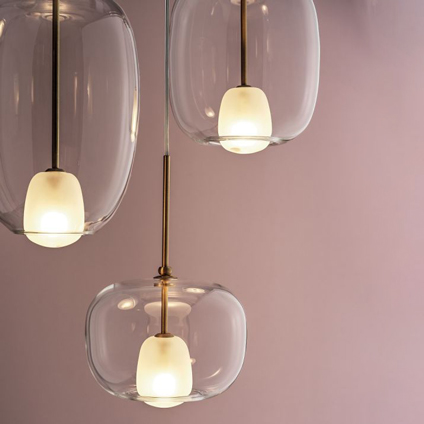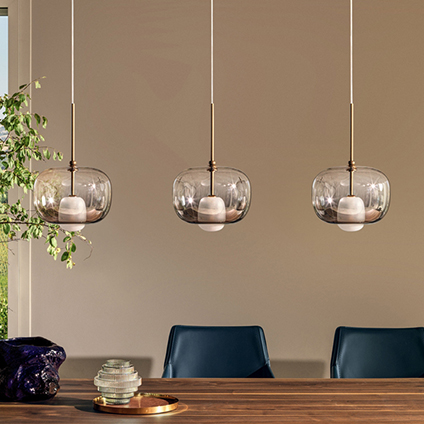 Pictured above: Blow by Bontempi Casa
Take the Blow Suspension Light by Bontempi Casa it's delicate borosilicate glass pendant complete with opaque binder glass diffuser references the act of the glass being blown and forms a bubble of glass that gives the illusion of floating. Available in various sizes allowing you to really customise a setup that best elevates your space.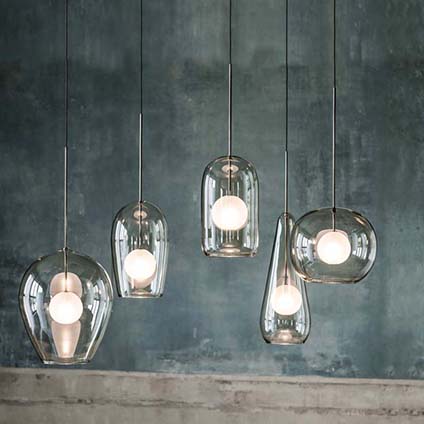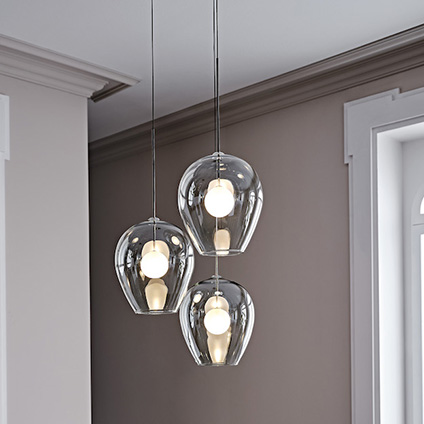 Pictured above: Melody by Cattelan Italia
Similarly, the Melody Suspension Cluster by Cattelan Italia feature a variety of shaped Fume Smoke Glass diffusers that when clustered together can create a bold and unique installation.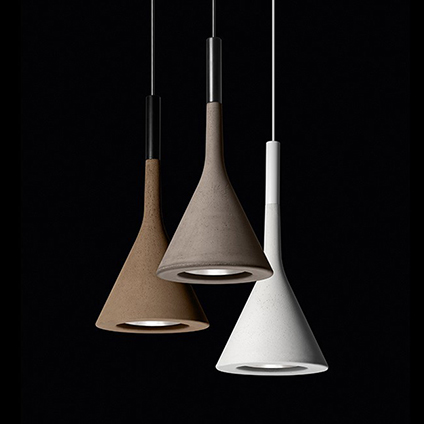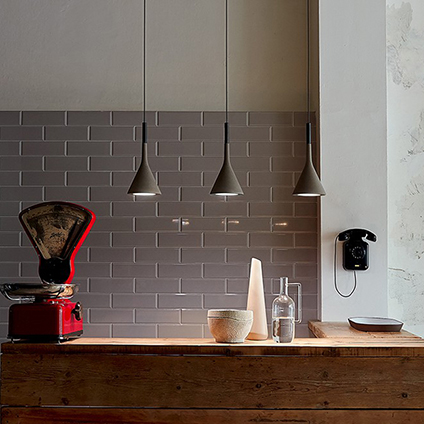 Pictured above: Aplomb by Foscarini
For those contemporary spaces that need a little uniform, the Aplomb Suspension Light by Foscarini is a design worth looking at. The inverted cone shape is made of concrete giving it that raw texture and feel, which works great as both a contrasting industrial element and as a complementary pairing. Available in several colour options allowing great customisation of your cluster for added design suitability.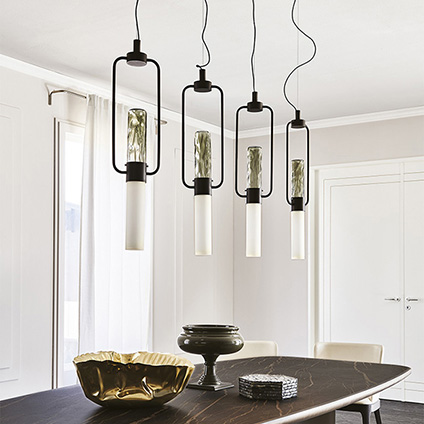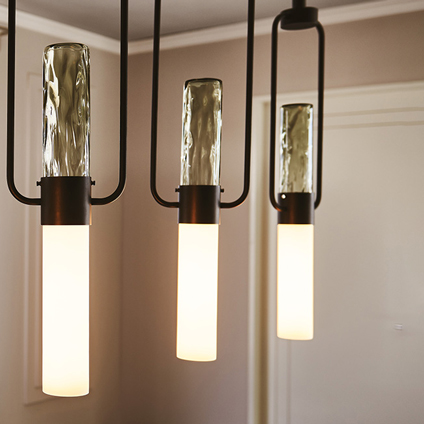 Pictured above: Bamboo by Cattelan Italia
Another great contemporary solution is the Bamboo Suspension Light by Cattelan Italia with an opulent LED light split into two halves of smoked and satin white glass, all encased in a burnished steel frame. This design when clustered together can create a real statement within a space whilst also casting a lot of light.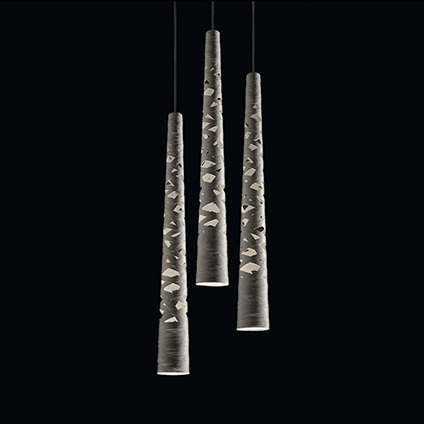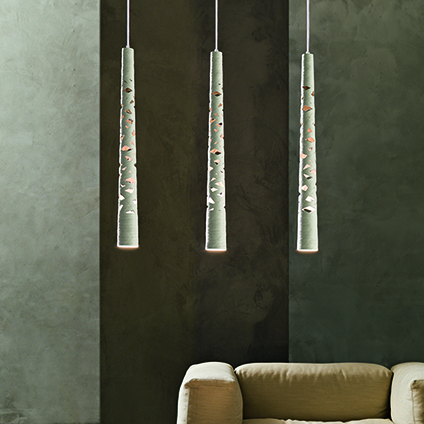 Pictured above: Tress Stilo by Foscarini
Lastly, if you're looking for a design a little bolder, then the retro Tress Stilo Suspension Light by Foscarini is a great choice. Featuring a woven composite material diffuser in black or white lacquered fibreglass finishes. The length of these pendants allow for a dramatic draw of the eye and cast light in interesting ways around the room due to their unique pattern.
So if height in your space is something you want to utilise, then adding a multiple pendant lighting design is not just a 'bright idea' — but a stylish one too.