Metal-Mix Bar Stools
Saturday, 17 July 2021
We have seen a rise in the use of more industrial materials and designs in recent years, and the contrast between man-made and natural has never been more popular. From the warm glow of wood or softness of leather, to the bold sharpness of metal, these sources offer great balancing elements for your interior.
This fusion is prominent in bar stools, offering some really stylish and bold design options. Here you'll find a selection of some of our favourites to help you introduce a metal-mix into your own spaces.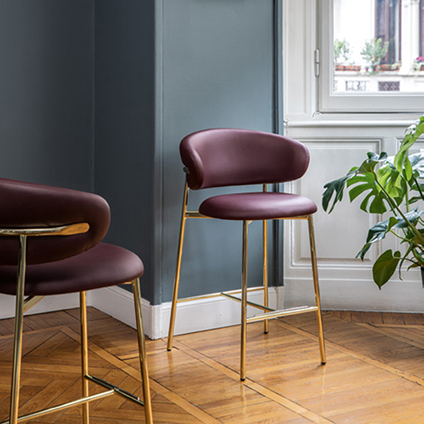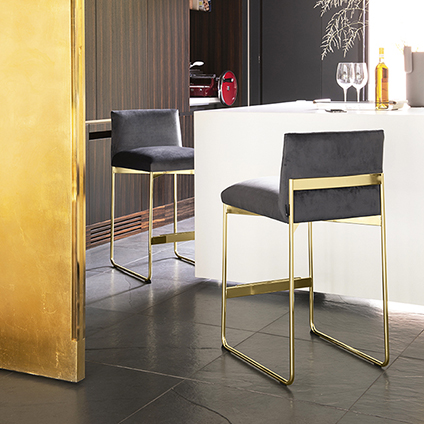 Pictured above: Oleandro and Gala by Calligaris
The Oleandro Bar Stool by Calligaris is both elegant and stylish, featuring a metal frame with cross supports, and a statement curved backrest complete with a round seat, all available in a selection of fabrics and finishes. The Gala Bar Stool by Calligaris is a truly bold and opulent design, with a straight back upholstered seat and a feature metal frame complete with sleigh legs and a practical footrest.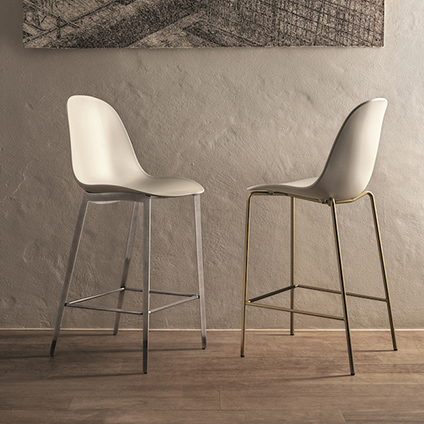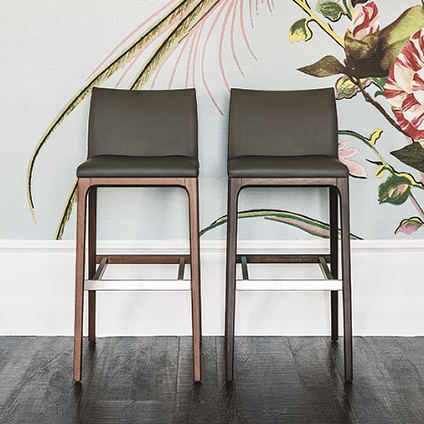 Pictured above: Mood by Bontempi Casa and Arcadia by Cattelan Italia
For a contemporary twist on a classic design, the Mood Bar Stool by Bontempi Casa offers slender lacquered metal legs and a carefully shaped seat, all available in a range of finishes. Or for a more subtle introduction of the blend, the Arcadia Bar Stool by Cattelan Italia is an understated design with a solid wood frame, upholstered seat, and a sleek metal footrest for that touch of elegance.
With so many options available, we're sure you'll find a way to introduce this trending fusion of elements to your own spaces with ease.