Creating the Cattelan Italia Butterfly Table
Tuesday, 28 June 2022
Seeping in contemporary elegance and style, after only two years the Butterfly Table by Cattelan Italia has become something of a signature design for the brand. The form showcases an infinity loop inspired base which harmoniously supports a large table top.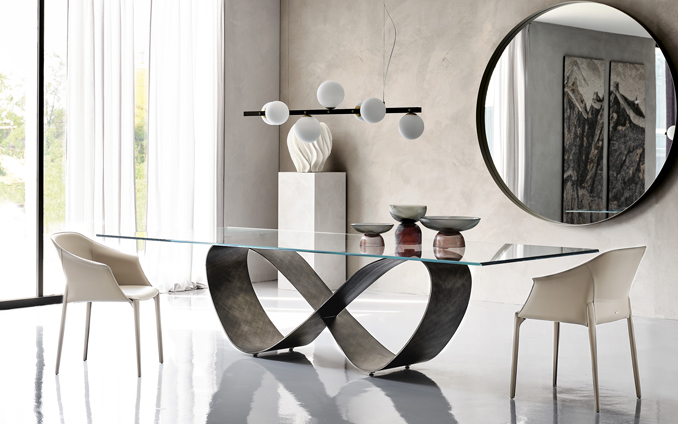 Pictured above: Butterfly Table by Cattelan Italia
The process of creation of this design showcases the pure craftsmanship and skill that still exists within the interiors world today, and allows you to share this celebration of craft and design within your own home.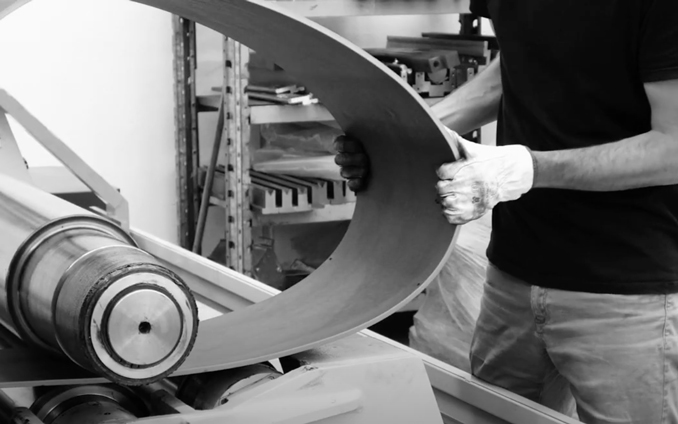 The infinity loop base is made of steel which is carefully rolled out and manipulated into shape using large rollers.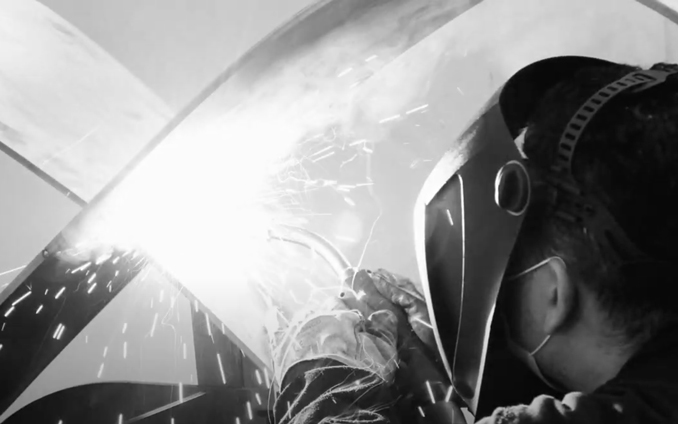 The centre section is then fused together for added stability and the entire steel frame is set into shape.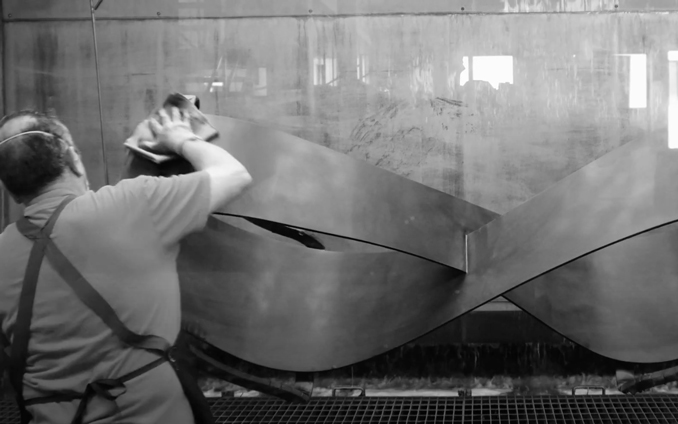 This is then subject to a series of etches and polishes that prepare the steel for the next stage.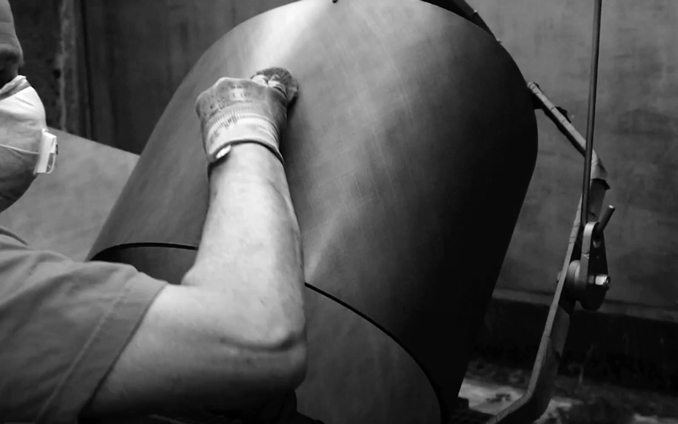 The base is lacquered through embossing or airbrushing, allowing you to decide on the finish you prefer.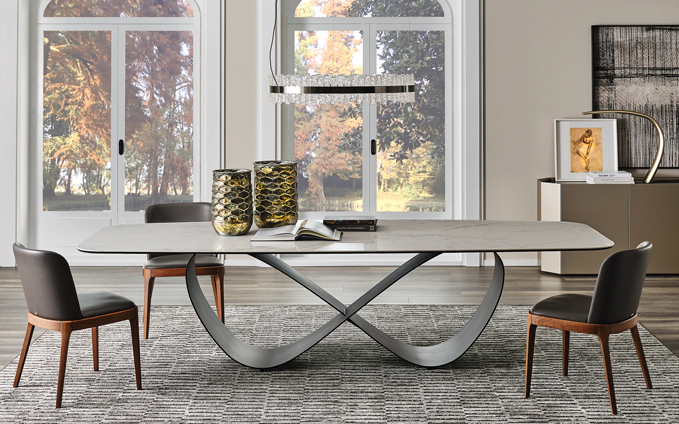 Pictured above: Butterfly Table by Cattelan Italia
Once these processes are completed, final touches by the way of protecting feet are added and of course the table top, in transparent glass or ceramic (in a multitude of designs) is then connected to the base frame. The refinement and overall skill involved with the making of this stunning design is a reminder of the passion that Cattelan Italia have for interiors and how they lend themselves to enhancing and adding to our own spaces and passions. You can watch Cattelan Italia's 'making of' video here.