Introducing Reflective Surfaces at Home
Friday, 26 October 2018
Injecting harmony and balance into the home has been a strong interior theme throughout 2018. This meditative inspiration continues to influence new collections and designs in the physical form of reflective surfaces.
Opposing an overly shiny or flashy feel, introducing coloured glass and tinted mirror finishes is key to mastering this trend. Marked with subtly, find elements that exude decadence, yet mindfully transform any room.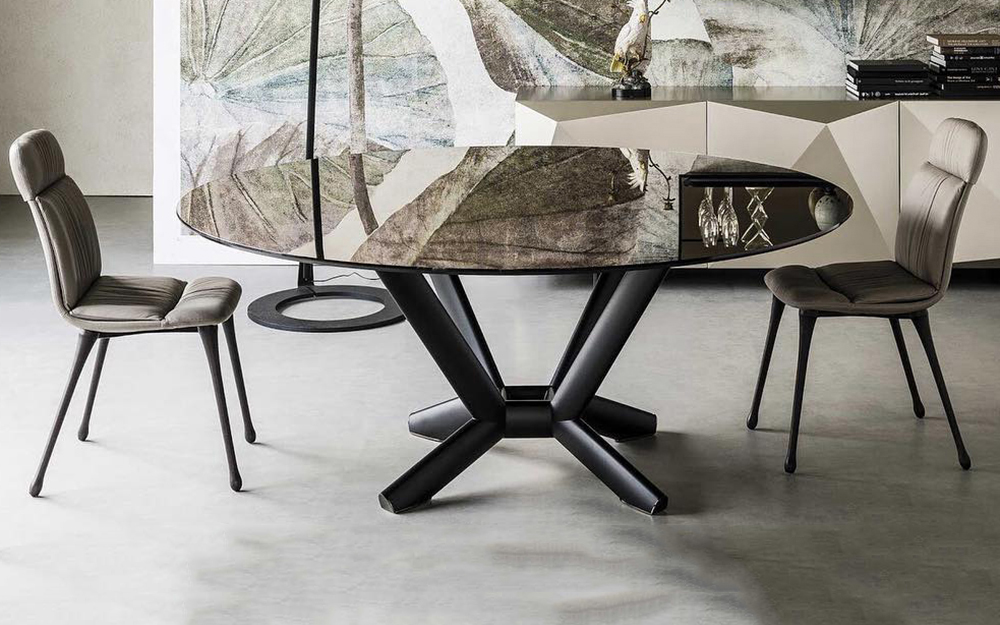 As pictured above: The Planer Round Table by Cattelan Italia at Lime Modern Living
Mixing luxurious materials to employ reflection as decoration, the Aston Sideboard by Cattelan Italia features a contrast of wood, soft leather and a central opening backed with stylish fume glass. The Harlem Bookcase also employs a similar technique to create an interesting focal point enhanced by intermittent reflective spaces.
Reflective surfaces can help mirror natural light and brighten smaller spaces. For a refined industrial look, introduce finishes with delicate lighting sources. For instance, the Foscarini Lumiere Table Lamp in black chrome can be stylised as an accent piece amidst softer surroundings.
For an iconic ambience, be bold with larger, unexpected surfaces. A softly rounded yet powerful reflection, the fumé mirrored top on the Planer Round Table imposes a glam retro feel. Enjoy this look in the modern home by recreating cocktail hour with elegant tumblers and bold gin glasses.