How To Personalise Your Rental Property
Tuesday, 16 July 2019
The number of people renting in the UK has doubled in the last 20 years. Rising house prices and minimal wage growth are cited as contributing factors that have led to a growing demographic of middle ages renters and a forecast that one third of Millennial's will continue to rent into retirement.
For the design conscious, the stigma associated with not being able to get on the property ladder often coincides with the frustration of not being able to make a rental property feel like your own without compromising your deposit. With renting set to become the norm, consider alternative landlord-friendly decorating hacks that can help build a contemporary personalised space in a stress-free manner.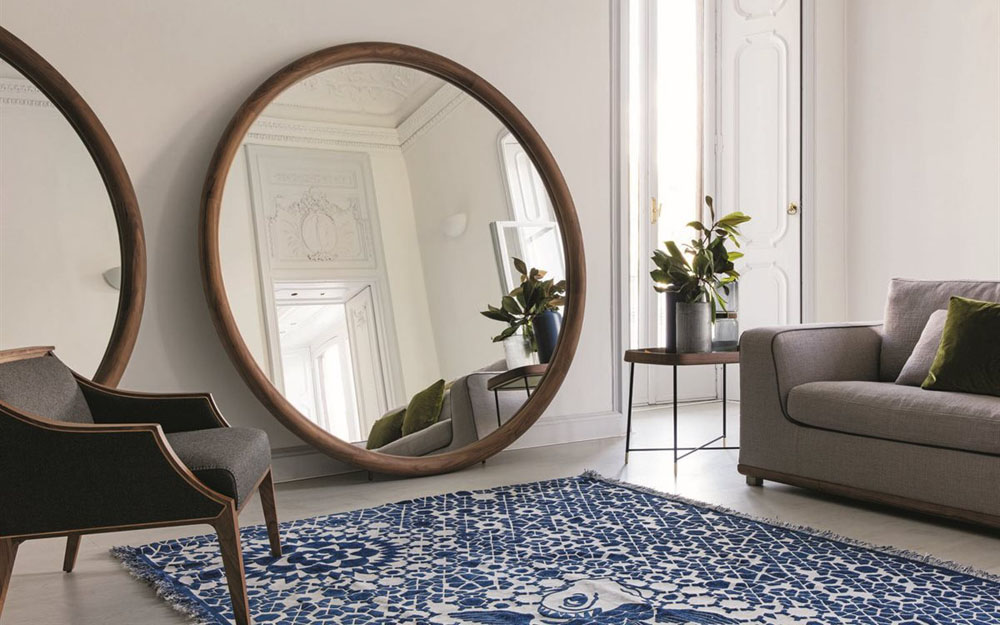 As pictured above: The Porada Giove Mirror from Lime
Unfixed hanging methods will nourish your expressive side without the need to drill holes in fresh walls. Texture and depth can be achieved by propping frames and accessories on existing shelving or against walls. Make a style statement with oversize designs, the Giove Mirror by Porada features a soft round form and a classic Canaletto Walnut frame that complements neutral colour schemes while making smaller spaces appear larger.
High-quality furniture with character and colour can be a long-term investment for those in the transitional period of saving for a deposit. From opulence to relaxation, a stylish sofa such as the Calligaris Mies, customisable in on-trend fabrics or hues will distinguish and add aesthetic value to your rental home. Determine a colour you admire so that it moves effortlessly with you if you choose to relocate.
Set your desired mood with personalised lighting, too. Mount fixtures can often be replaced without rewiring to make way for artistic designs. Explore contemporary artisanal brands such as Foscarini for elaborate diffusers with modern energy efficient LED technology that will also encourage small extra savings towards next months' rent or that deposit for your own purchase.
Read next
Outdoor Furniture - Home From Home and Velvet - The Soft Touch