Happy Halloween
Wednesday, 25 October 2017
Halloween is approaching, and whilst many of us may not be fond of customary decorations there are a range of alternative and stylish ways to decorate the home.
Get creative by exchanging traditional orange pumpkins for striking painted variations. Using metallic finishes including gold, silver, and bronze will generate an unconventional and subtly glamorous celebration of it's seasonally plump and organic form. Display in tumbling compositions both indoors and outdoors or as a unique table decoration for dinner parties. Both will stand out as a stylish feature that can work beyond Halloween into future Autumn festivities.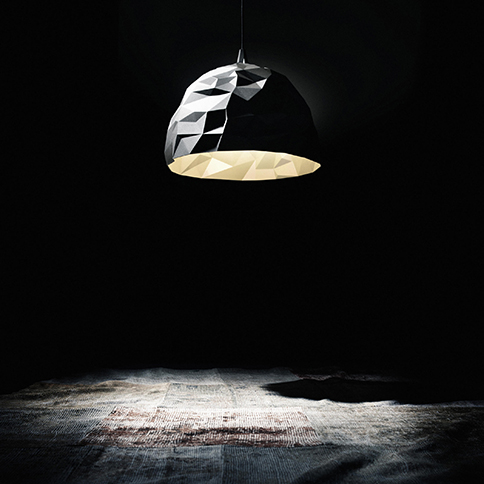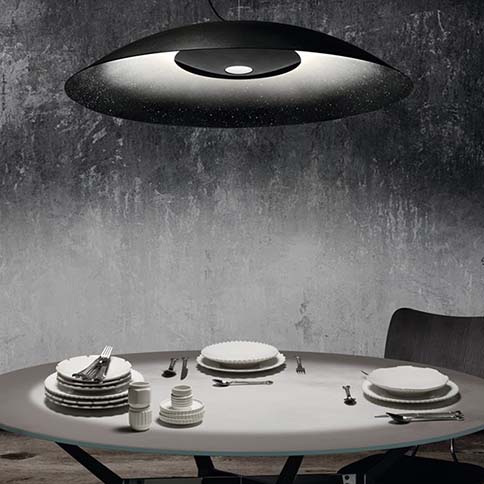 As pictured above from left to right: Diesel Foscarini Rock Suspension Light and White Noise Suspension Light.
Further this with centrepieces and arrangements with Autumn inspired foliage such as twigs and branches. Bringing the outdoors indoors, is perfect for creating connotations with an underlying dramatic dark forest feel. Certain scents including cinnamon, orange, and spices can be the ultimate indicator of a season change. By introducing these to the home it will naturally enliven the senses and heighten the introduction of rich outdoor elements.
Finally, relish the opportunity to introduce on-trend black accent into your space. Cutting-edge brand Diesel Foscarini showcase doses in the form of modern shapes and sensuous suspended black lines, with designs such as the Rock and White Noise Suspension Lights you can accelerate a stylised shift to the darker side that will last all year round.