Foscarini – Shedding Light on Italian Design
Wednesday, 20 March 2019
In 1981 on the small island of Murano, near Venice, Foscarini was born. And it was in 1983 that Carlo Urbinati and Alessandro Vecchiato, owner and manager of the company, respectively, designed their first collection of lamps.
The year 1990 brought a team of designers to the company, such as Rodolofo Dordoni, who with his famous Lumiere lamp, combined a blown glass diffuser (white on the inside and coloured on the outside) with a hand-finished, die-cast aluminium base. Enhancing the blown glass with another material gave Foscarini prestige and the reputation it deserved. And, after nearly 20 years, Lumiere has never gone out of fashion.
In 1992, Ferruccio Laviani, replicated the success previously achieved by his colleague, by designing the Orbital floor lamp, famous for being the first Foscarini branded lamp manufactured in industrial glass.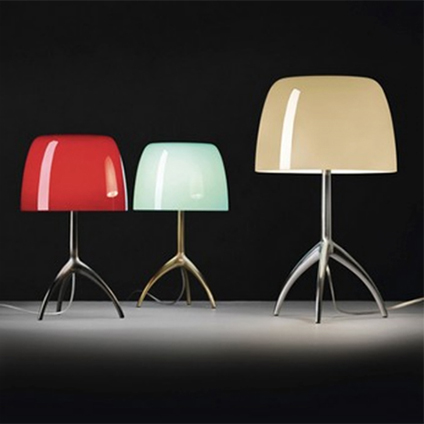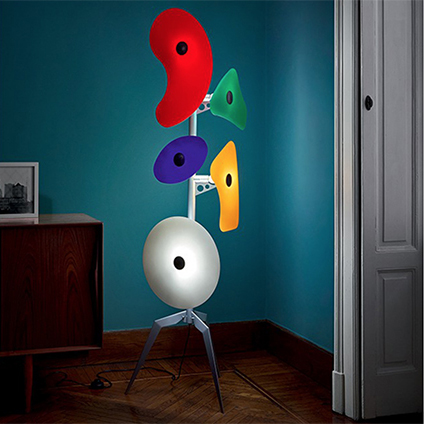 As pictured above from left to right: Foscarini's Lumiere Lamp and the Orbital Floor Lamp
And it was 1993, when the famous designer, Jozeph Forakis Havana, produced a polyethylene lamp in different versions, which was exhibited at the Museum of Modern Art (MOMA) in New York in the prestigious collection dedicated to design.
Foscarini then collaborated with Marc Sadler, who joined the team in 2000, signing real works of art, such as the Mite and Tite lamps, winners of the Compasso d'Oro in 2001.
The following year, Lux magazine was born – a new editorial experience for Foscarini. Patricia Urquiola and Eliana Gerotto created the famous Caboche Lamp Collection, in 2005, which inaugurated a season of great success for the company. In fact, they presented the Twiggy line and the Gregg line, in the same year and two years later, the prestigious Tress line was born, which best expressed its content of innovation and design culture.
2009 saw the signing of a licensing agreement for Foscarini and Diesel, as part of the home and lifestyle design – a partnership that offered Foscarini the opportunity to talk to a new audience and explore different ways of living.
Thirty years after the first collection of lamps, Foscarini opened two new spaces in the cities of contemporary design: Milan and New York.
After 35 years, Foscarini continues to 'seduce, surprise and inspire'. Its lights are conceived as 'design objects that transform spaces: to bring beauty, and stir emotions'.