Foscarini: Colour With Light
Sunday, 28 April 2019
Re-interpreting the brands most popular lighting designs, Foscarini has vibrantly explored the vast potential of colour and its ability to create a new personality with the BE/COLOUR capsule collection.
Exploring the 'chromatic dialect between combinations and contrasts', designer Ferruccio Laviani has experimented with vibrant hues and conceptual post-modernist inspiration, making colour a resounding theme that reinforces the construction and personality of original designs.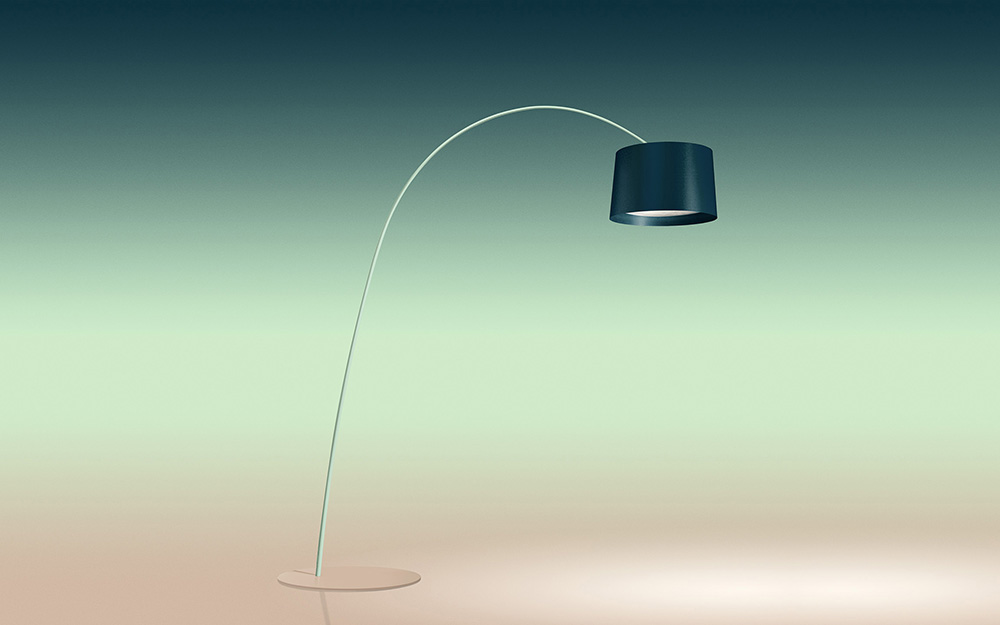 As pictured above: The Foscarini Twiggy Floor Lamp from Lime
Intensifying the gestural stem and oversize element of the Twiggy Floor Lamp, varying colours on the base, stem and lampshade create a graduated element, which exposes colour combinations that have the ability to alter our reality. Similar to painting a wall, choose a softer pastel variation for comfort and calm or a deep red accent for a pop of playfulness, vibrancy and encouragement.
Maintaining its three-stacked plate structure, the Bahia introduces sophisticated pops of colour as a wall or ceiling light. Referencing its floral connotations, the collections' blue, green and violet additions add a charming element to the unique diffusion of light that runs across the entire surface of this vibrant design.
The base become a decorative element of the free-flowing spherical Gregg Table Lamp. A new and sophisticated glossy gold or graphite base finish creates an elegant feature that further complements the organic beauty of this white blown acid-etched glass diffuser.