Formal contemporary dining chairs
Saturday, 2 November 2013
A showcase of some our most popular formal Contemporary Dining Chairs. With almost 150 dining chairs to choose from, here are a selection of some popular classic and new designs.
The Aida is an extremely comfortable, classic tapered back chair available with coloured legs to match.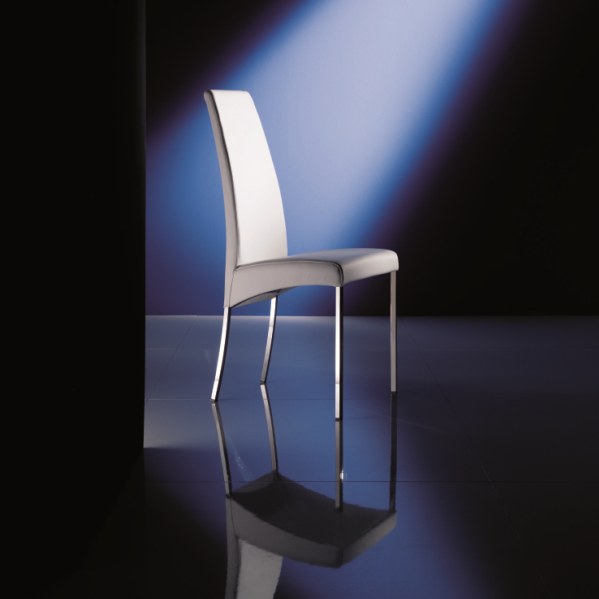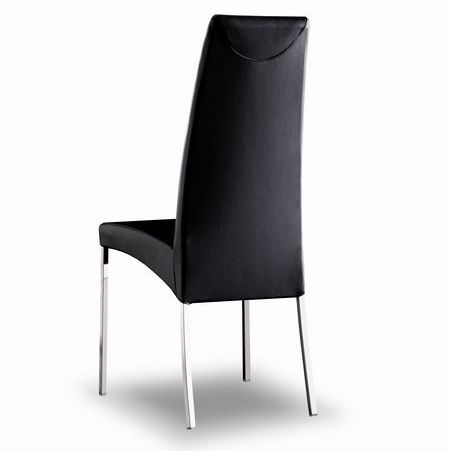 Another timeless chair with beautiful tapered legs. The Miss is available in a highback or lowback version but is particularly elegant with a highback and Chrome legs.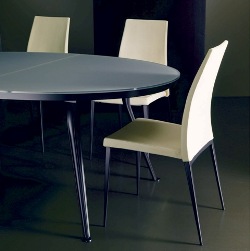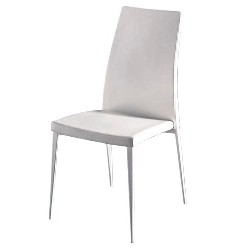 Bontempi Casa Clara Chair - New!
An exciting new addition to the range available in Nappa Leather or Eco Leather with matching legs. The Clara looks great with contrasting stitching highlighting the detail of its elegant curves.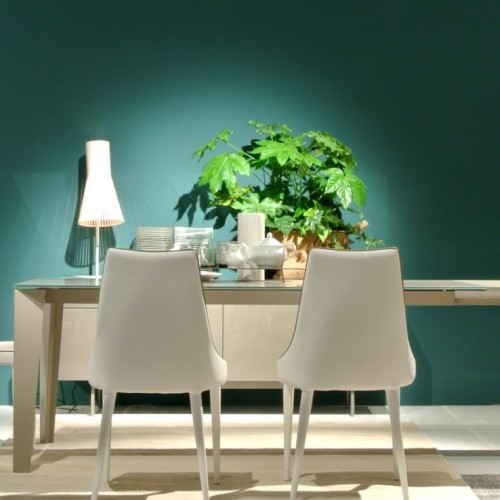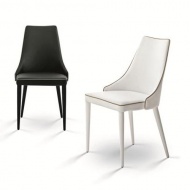 A stunning highback or lowback chair with simple legs to complement its distinctive curved back.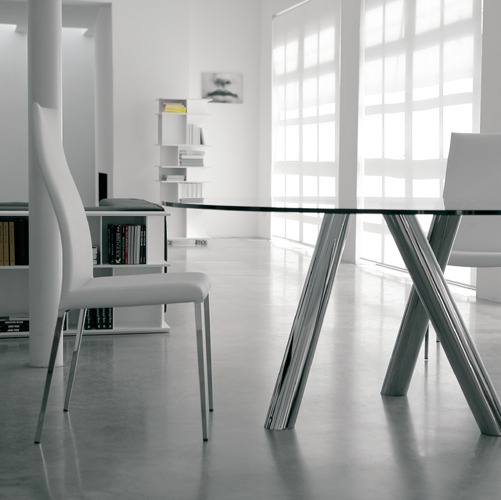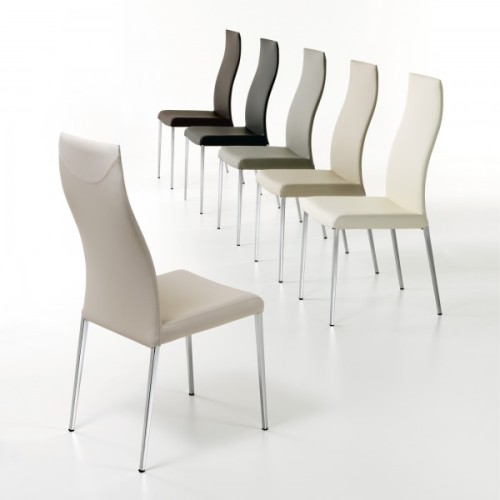 A soft padded seat chair with folded back detail. The Isabel is a stunning and comfortable chair, available in various leathers.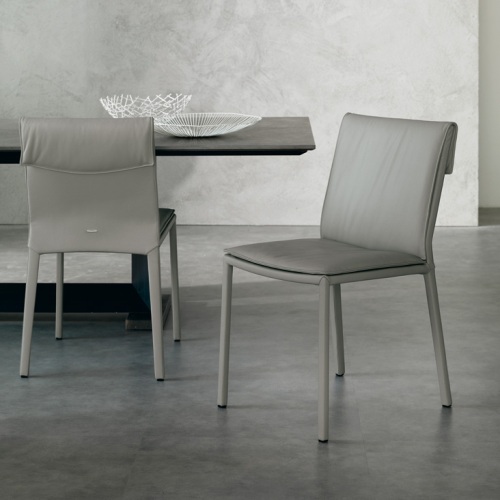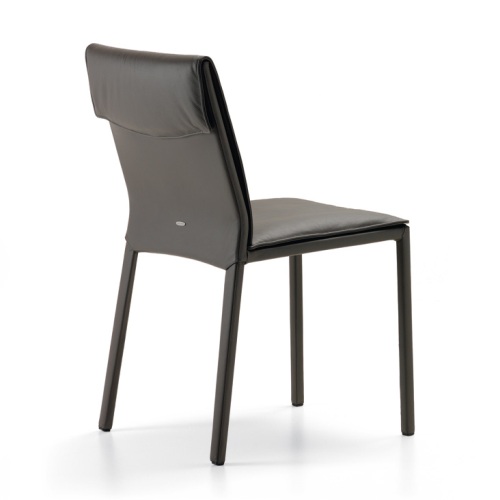 Cattelan Italia Samantha Chair
A beautiful leather upholstered chair available with a fixed or swivelling Chrome base.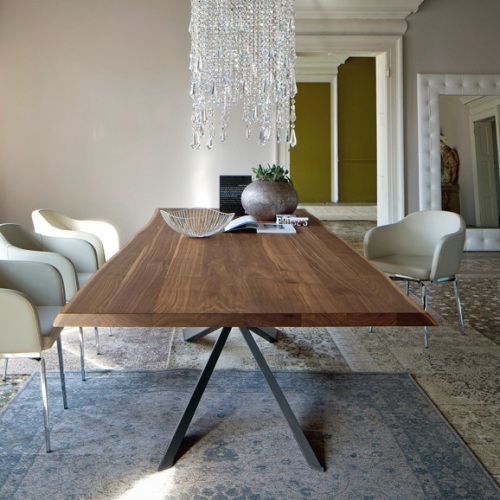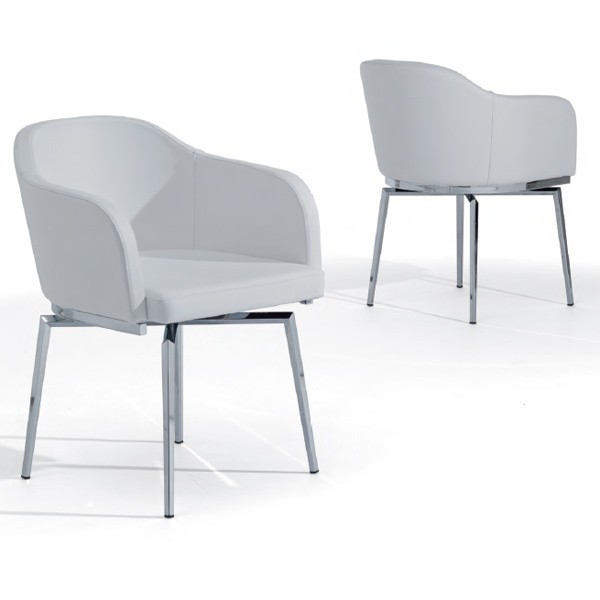 A distinctive and comfortable chair by Calligaris. The New York chair is available with sleigh, individual or cantilever legs, as well as a choice of fabric and leather finishes.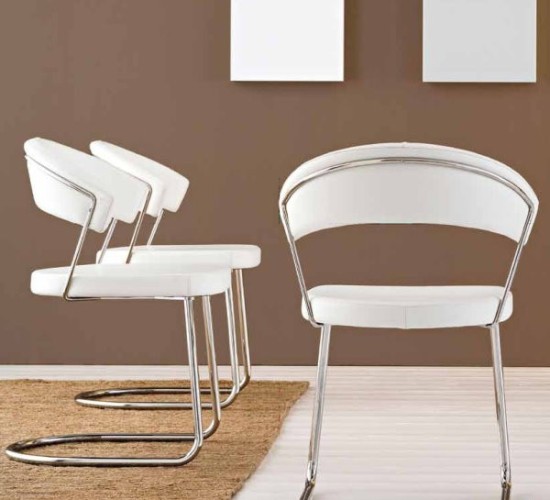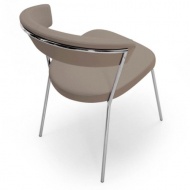 Calligaris Juliet Chair- New!
The Juliet is an elegant high back chair with curved detailing. Choose from four individual legs or a cantilever base. The Juliet looks great in Taupe.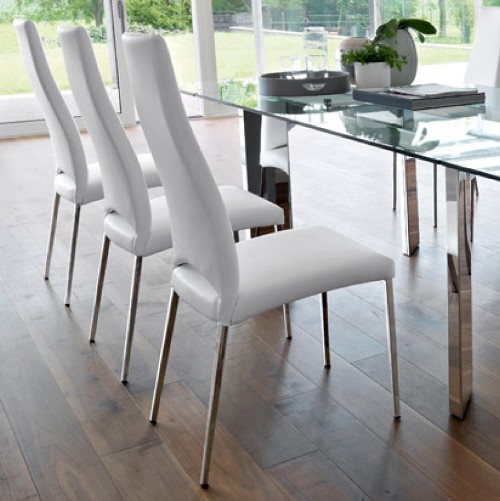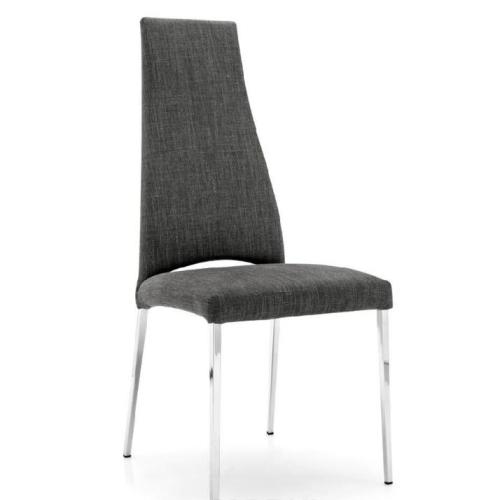 A classic sloping back chair available in fabric or leather. The Cruiser's distinctive formed flat legs accentuate the design of this striking chair.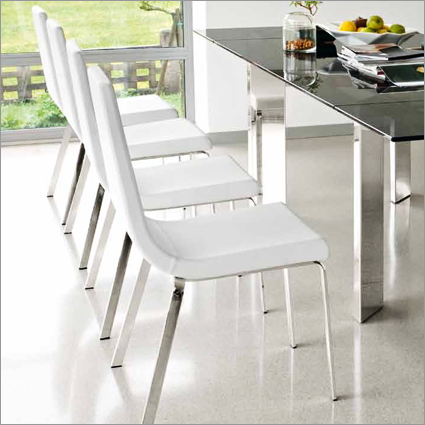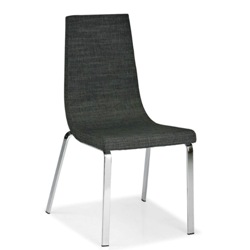 Leather, Eco-Leather or Fabric?
All our formal contemporary dining chairs are available in a choice of colours and leather finishes. Our Bontempi Casa, Calligaris and Cattelan faux leather ranges are of a very high quality and are easy to look after.
All the dining chairs above feature a high quality Italian leather option. We always suggest that real Nappa leather needs a little more looking after, periodical feeding with a good quality leather feed will provide you with a long lasting supple leather.
Should you choose a fabric chair, our range boasts various coloured fabric options depending on your chair. The Bontempi Casa range features the Magu stain resistant fabrics which are hard wearing with an interesting weave. Exciting new fabrics from the Calligaris range allow you add a splash of colour to your dining set complemented by soft textures. The images below feature the new Evolution and Oslo fabrics.
For help in choosing the righ chair for your dining space, call our experienced team in our Tunbridge Wells furniture store on 01892 544 846 who can provide inspiration or help you to narrow down your options in order to make the right choice.