Dulux Colour of the Year: 2019
Wednesday, 21 November 2018
As we shift towards 2019 Dulux recently announced Spiced Honey as its colour of the year. Following the cocooning influence of 2018's Heart Wood, this warming and inviting hue is a positive selection that reflects transformation and awakening.
Described as a 'warm amber tone', Dulux believes the versatility of Spiced Honey can be 'both calming and nourishing or stimulating and energising, depending on the palettes and light surrounding it'. Following a period of retreat, going forward, this shade signals a universal desire for positive action, optimism and purpose.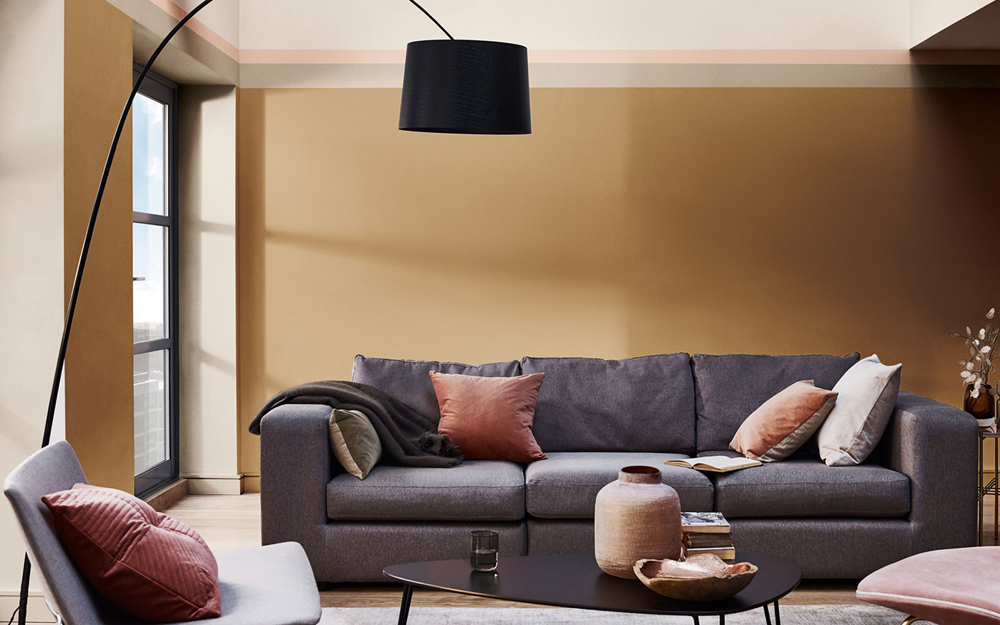 As pictured above: Dulux Colour of the Year 2019 - Spiced Honey
By inviting tones of amber and rich caramel into a living room setting, Dulux warmly demonstrates the soothing qualities of Spiced Honey when applied to walls. A cool and earthy grey sofa creates a timeless setting, while a linear black accent piece, such as the Twiggy Floor Lamp by Foscarini brings an intentionally graphic edge.
Providing balance in the bedroom, an energising yet zesty aura reinforces enough positivity in the morning to get you out of bed, while soothing hints of ochre encourage rest and reflection to promote a good nights' sleep. Introduce a contrast of pure white elements such as the Drift Bed in soft leather texture to harmonise the scheme even more.
Get tactile with textiles to truly spice up this shade - leather and velvet cushions or throws in muted pastel tones will help to spatially inject the dimension and versatility this colour is set to inspire.