DIY Decorations For A Cosy Christmas
Monday, 14 December 2020
Whilst many of us may already have decorated with our trees, trinkets, lights and festive fragrances, there's still time to pull up a chair as a family and enjoy some Christmas crafting together. Here are a few ideas that we believe will bring a little December magic into your home.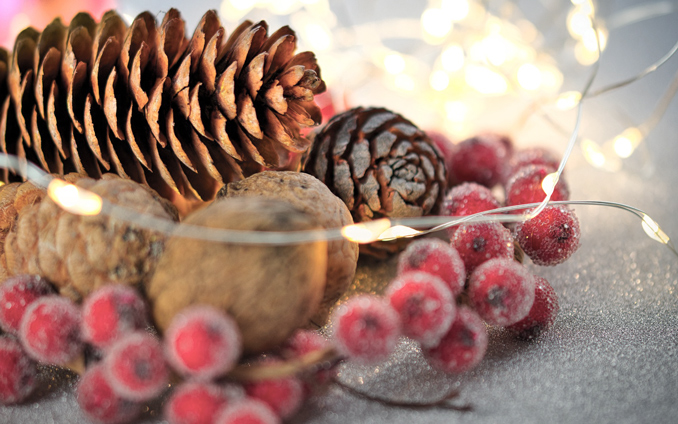 Pine Cones - A little forage in your local woods will see you well for a few pine cones, and these make excellent placement pieces throughout the winter. They look great as they are (just make sure you give them a wash first) but we've also found it's great to give them a touch of colour. You can lay down some newspaper outside and give them a light spray with some metallic paint, or to get really intricate and crafty, why not try hand painting the tops of the sprigs in different metallic colours giving you pops of rainbow magic when viewed at different angles will give
Jars of Joy – Glass jars have so many applications in the home we're sure you've a few of these lying around. You can use them in a variety of ways. Grab some small battery-powered fairy lights and lay them in the jar to brighten up the smallest of spaces. Cluster a group of these together in varying sized jars to really create a warm glow. Or fill a jar with water, biodegradable glitter and sequins for a homemade snow globe.
Chocolate Surprise Rings – Cut a kitchen roll tube into hoops, then hide a foil-wrapped chocolate in each before wrapping them in ribbon and hanging on the Christmas tree. The ribbon can be pulled apart to reveal the chocolate when it's time to eat!
Natures Winter Fruits - this time of year, beautiful twigs and berries such as holly berries are in abundance. Why not forage a few and place them in a tall clear vase, adding a few holly leaves for good measure, to create a lovely table piece.