Dig Deeper With Clay
Friday, 12 April 2019
From textures to perspective, this year's home trends continue to encourage us to dig a little bit deeper. Sourced from earth, Clay is a highly desired natural pigment that has been used for millenia to create artisan pieces.
Characteristic of exterior settings, the nurturing burnt orange tonality of Clay transports this warming material indoors, awakening an excitement for the outdoors that can be enjoyed in the comfort of your home.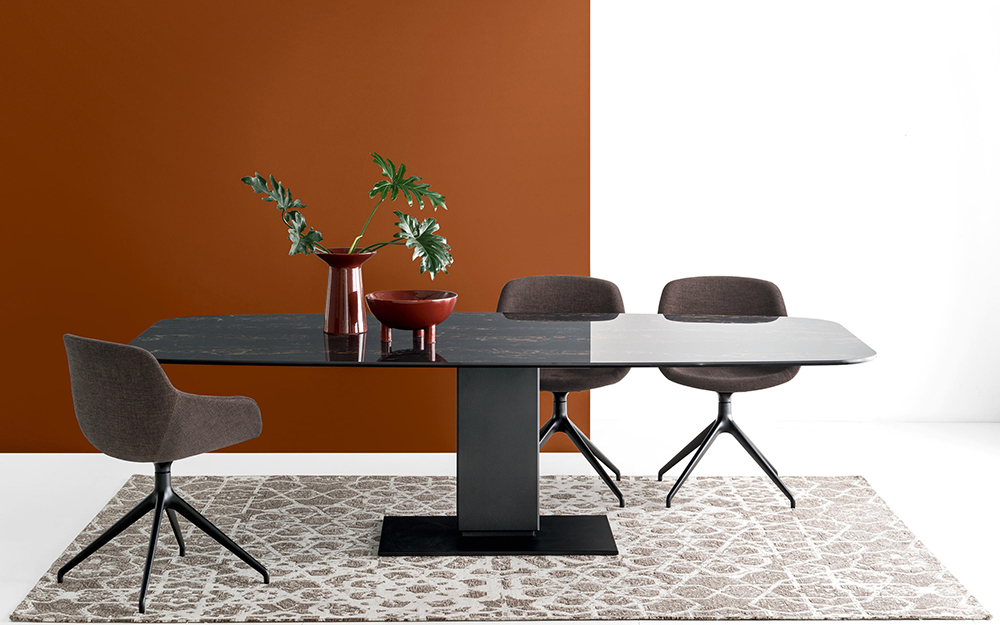 As pictured above: The Calligaris Echo Table and Igloo Chair from Lime
Embracing its energy, Clay is the ultimate companion for Southwestern style. This modern desert aesthetic is a popular design method that is homely, while delivering an outdoor sunkissed connection. Blend rugged terracotta walls with mid-century style elements such as the Calligaris Igloo Chair, customise in complementary leathers or neutral creams to finish with a truly grounded outlook.
Authentic clay accessories can help you promote a shift towards sustainability in the home. Textured pots and bowls are perfect for showcasing lush green plants or storing everyday items in a casual yet artistically refined manner.
Take a class and enjoy the calming effects of working with clay - then display your handmade creations at home, and benefit from the pride and self worth experienced when mastering a craft such as pottery.