Defining Space with Room Dividers
Sunday, 10 April 2022
Nowadays, open plan can't simply be taken as having no wall between dining and living space; it means so much more. We see industrial factory units and restored chapels renovated into interior design dream houses — and we see terraced homes adapt to provide both living and working areas. Too much space can feel cold and exposed, and undefined areas can confuse work/life balance. So it's important to carve out clever little nooks and corners to give yourself space to work, play, and rest.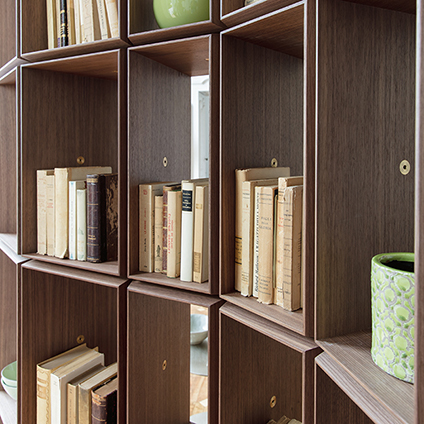 Pictured above: Demetra by Porada
The Demetra Bookcase by Porada is a sophisticated modular design, shown here in a wave shape that can flow with ease around the room. Available in a range of curved and straight styles, the spacious shelving sections allow plenty of room for books and personal effects and really give this separating unit some depth.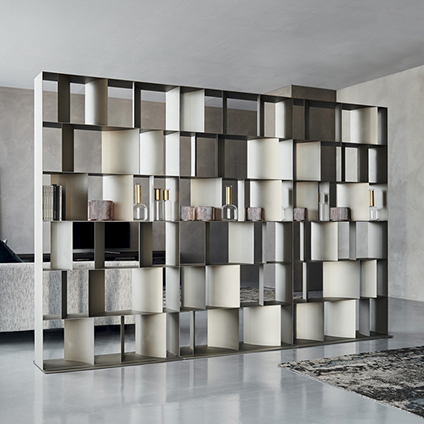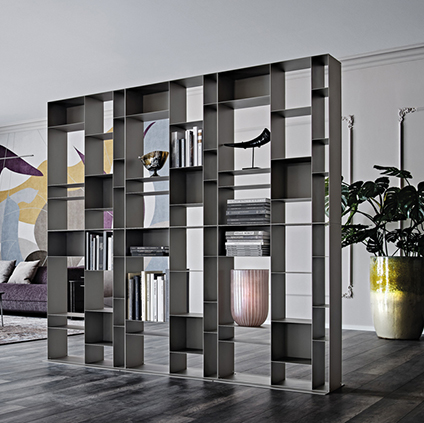 Pictured above: Nautilus and Latitude by Cattelan Italia
The Nautilus and Latitude Bookcases by Cattelan Italia both feature an elegant geometric display of open and closed shelving sections, allowing you to create enough of a division without entirely losing sight of what's on the other side. For a fun play with textures, why not introduce some larger glass vases and accessories in different glass styles to play with a 'window' effect.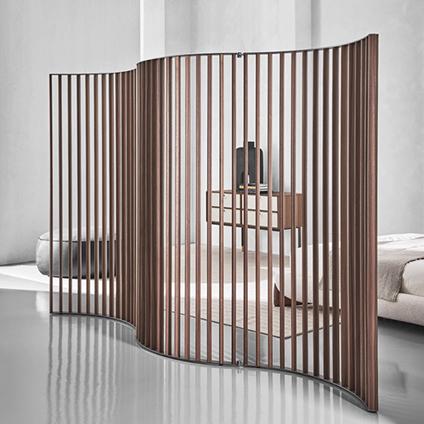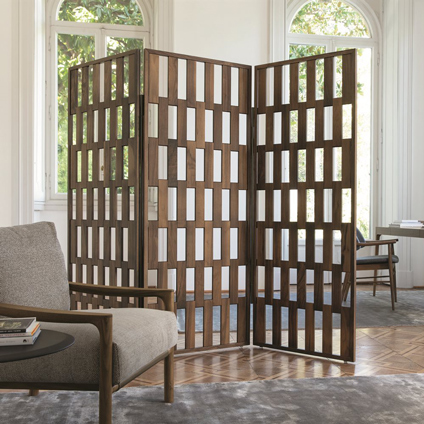 Pictured above: Gamen and Hilton by Porada
For more of a traditional room divider with a twist, then the Gamen Room Divider or the Hilton Room Divider by Porada are stunning designs with great functionality. Both are made of interlocking sections of solid Canaletto walnut which gives them a smooth and elegant finish.
So whether you're creating a comfy reading nook, or an area to study or work away from the distractions of a living area, then introduce a sleek room divider and see just how well your space can work for you.