Curl Up and Get Cosy with an Armchair
Sunday, 9 January 2022
As winter is now upon us, and the days are getting colder, there's nothing many of us look forward to more than cosying up in our favourite armchair with a good book, a warm blanket, and a cup of hot cocoa. The comfort level of an armchair can make or break this experience, so it's important to seek designs that give you enough support and cushioning for true relaxation.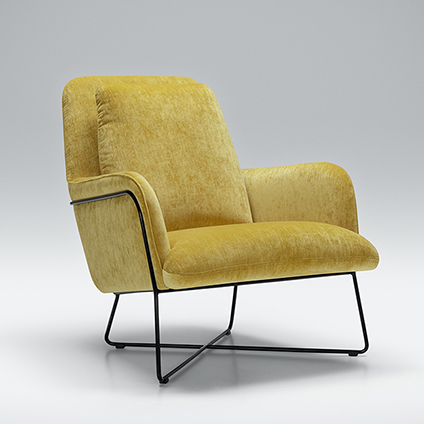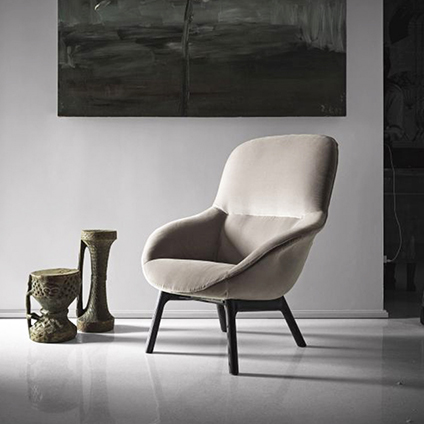 Pictured above: Oliver by Sits and Long Island by Bontempi Casa
The Oliver Armchair by Sits has a welcoming shape with a simple and retro metal frame. The wide seat allows you to curl up with ease and the cushioned arms offer just as much support as the backrest. The sleek Long Island Armchair Wood Legs by Bontempi gives you a sense of being cocooned with its high back and deep rounded armrests, with a stylish angled wood base.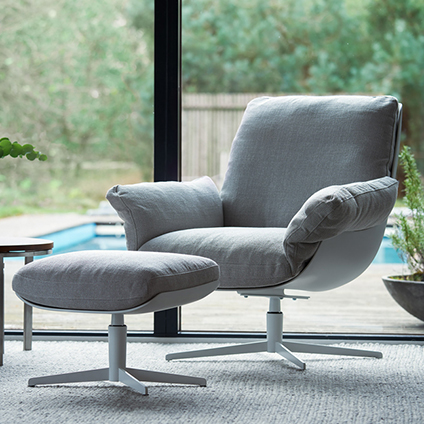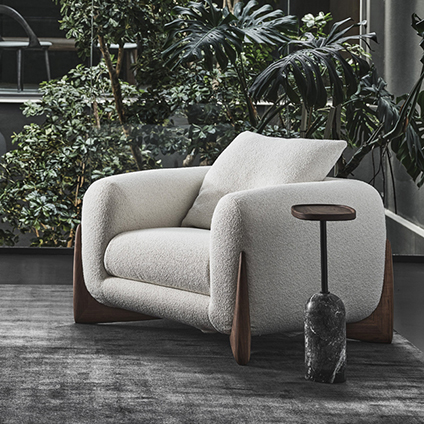 Pictured above: Softbird by Sits and Softbay by Porada
For a modern twist, the Stefani Armchair by Sits has an inviting scoop seat complete with a rounded back and curved arms, and comes with either fixed wood legs or with a chrome swivel base and reclining backrest. The Softbird Armchair by Sits also features a swivel base, but the upholstered seat is padded for extra cushioning and its bold contemporary shape resembles the open wings of a bird.
Exploring more statement design, the Softbay Armchair by Porada takes centre stage. With its stylised curved lines complemented by shaped canaletto walnut feet, this design takes comfort and elegance and roots them deeply into your space.
So whether you're reading an intense novel or flipping through shopping pages on your tablet, make sure your seating is warm, cosy, comfortable and inviting — you'll be thankful that you did.