Compact Shelving
Saturday, 2 April 2022
While exploring ideas to give us extra storage without compromising on design or space, many of us turn to shelving as a solution — it's a brilliantly effective way of drawing focus upwards and more importantly it ensures your floor space isn't compromised. With this in mind, it's not surprising that we've seen a rise in clever shelving designs, and here we've selected some of our favourites.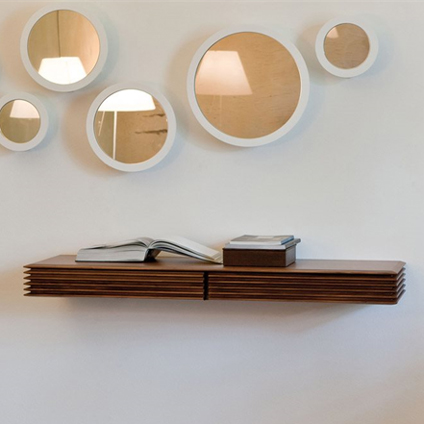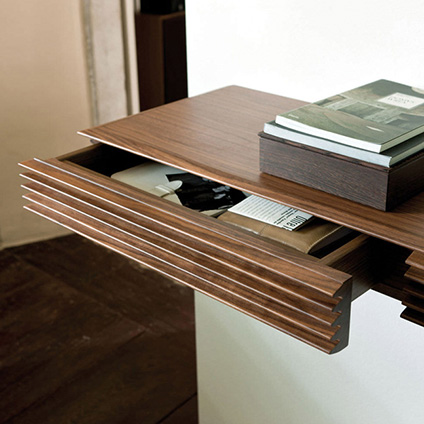 Pictured above: Lineas by Porada
The Lineas Shelf by Porada is bold and sophisticated, with its striking linear detailing and built-in concealed storage drawers, this shelf can pull focus just as easily as it can blend in too.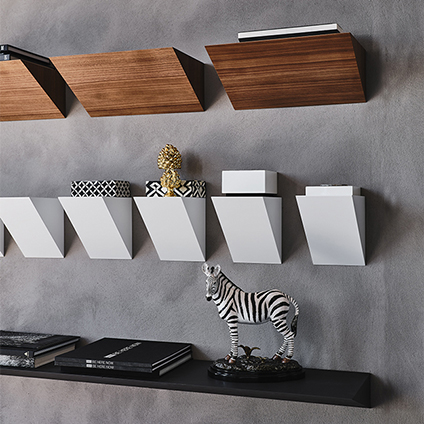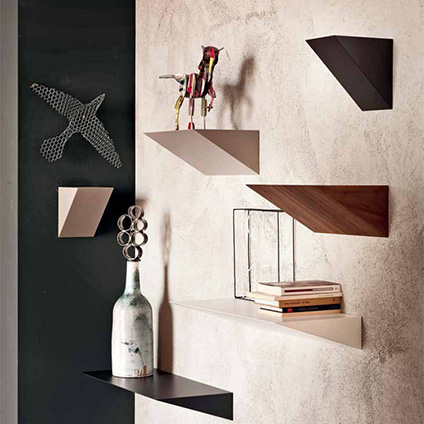 Pictured above: Pendola by Cattelan Italia
Similarly, the Pendola Shelf by Cattelan Italia comes in three different triangular sizes and a variety of finishes to allow you to mix and match this into your space with ease.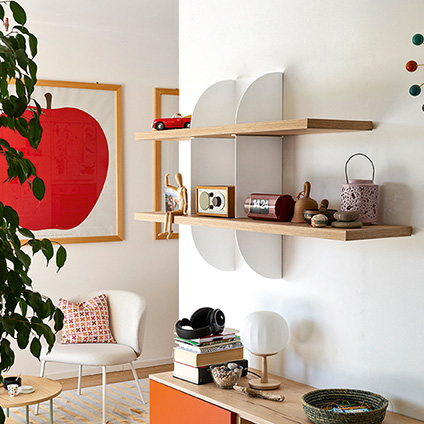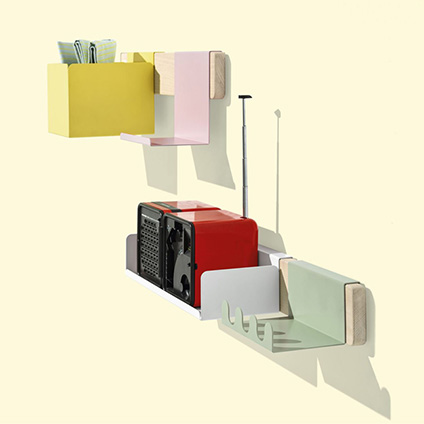 Pictured above: Made and Ens by Connubia Calligaris
If you're looking for more playful styles, consider the Made Shelf by Connubia Calligaris. With melamine shelves that slot simply into a lacquered metal frame, this design creates a fluid flowing unit that seems to seamlessly integrate into wall space behind. Or the Ens Shelf by Connubia Calligaris which has a customisable, colourful design featuring storage elements that slot onto a main beam on the wall, allowing you to arrange a configuration to suit your needs.
So for somewhere new to enjoy putting away bits and bobs, why not explore some compact shelving — and allow your space to reach new heights.