Coming Soon: Porada Milan 2016 Collection
Thursday, 23 June 2016
The unveiling of the new Porada Collection at Milan 2016 presented yet another striking and timeless series from this leading Italian brand. Celebrated for their discerning craftsmanship and fine attention to detail, Porada have continued to utilise the warmth of wood as a core finish carefully combined with vibrant inserts, textures and forms to generate a contemporary and tasteful outcome.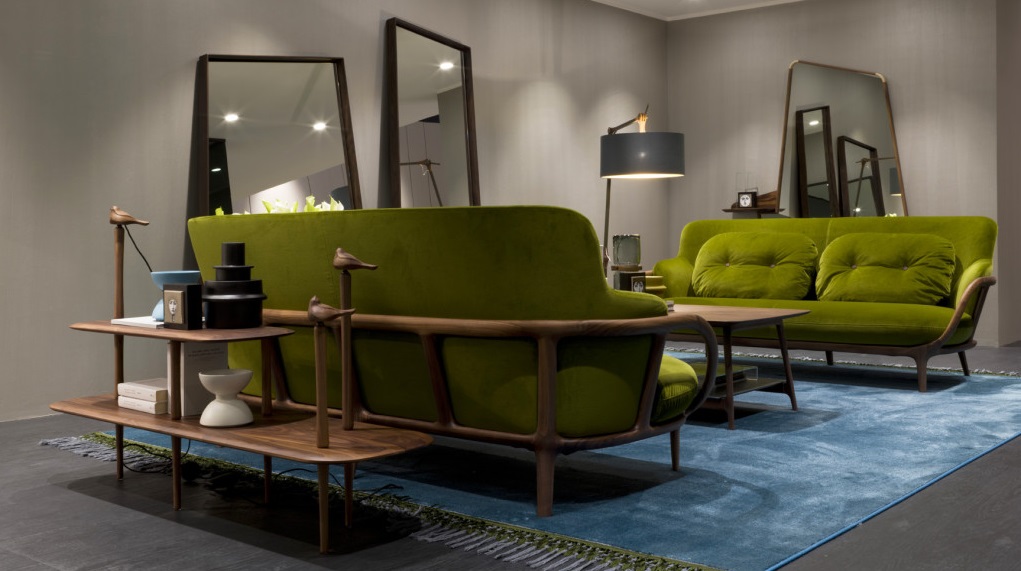 Pictured Above: The Allison Sofa at Milan 2016
A feature piece is The Alison Sofa as designed by Andrea Borgogni. Offering a striking alternative to the conventional sofa, the Alison features a delicately carved canaletto walnut frame complimented with a sumptuous upholstered cushioned seat. The colourful and bold green hue as heavily featured in the image above perfectly balances the prevalent dark wood tones, whilst the intricately designed structure strongly signals at the 50's style we can expect throughout this distinctive and stylish collection.