Colour Blocking
Friday, 26 November 2021
Nothing livens up a space more than colour, and you can create different dimensions and layers through intelligent use of 'blocking' colours. An example of this would be layering brighter tones above darker tones to create the effect of elongation and weight distribution, or even adding larger blocks of colour in monochrome spaces to draw focus and create a pivot point in the room.
We've selected some of our top designs to help you bring your room to life.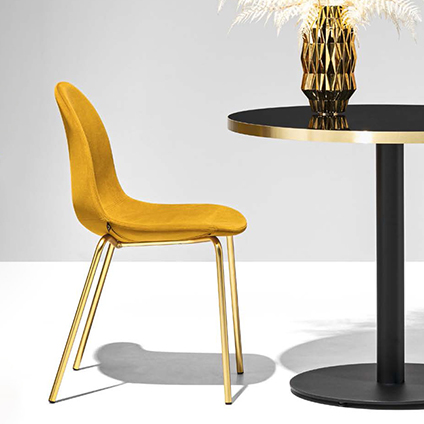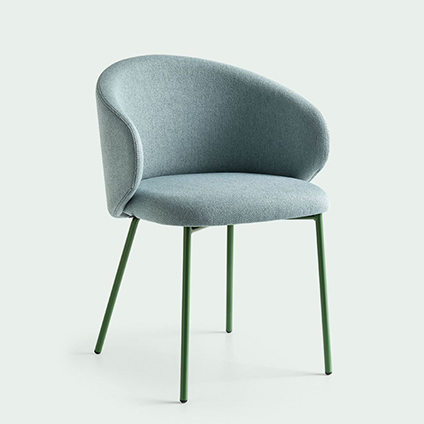 Pictured above: Academy Chair and Tuka Fabric Chair by Connubia Calligaris
The Academy Chair and the Tuka Fabric Chair by Connubia Calligaris both offer a wide variety of colour options that allow you to match or contrast the frame and the seat depending on what your space needs. From lemon yellows, to oxide reds, you can select complementary tones to really highlight a colour in a space, or try pairing contrasting colours to give that eye-catching pop. If you want your dining space to zing beyond just seating options, then the Dorian Table by Connubia Calligaris can feature legs in bold saffron lacquer, contrasted with an extending table top in a variety of ceramics or melamines.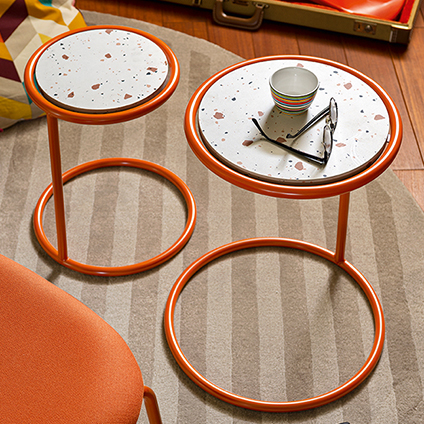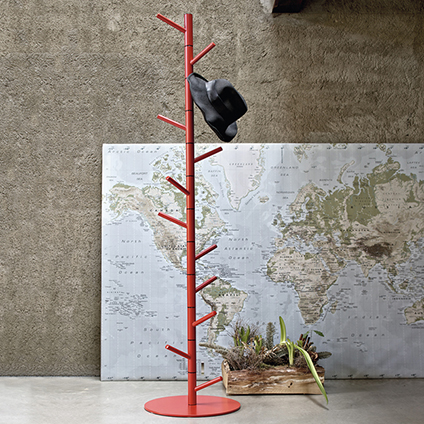 Pictured above: Kangoo Side Table by Connubia Calligaris and Alga Coat Stand by Bontempi Casa
Continuing this colour blocking theme into the living area, we think the Kangoo Side Table by Connubia Calligaris is a great option as its lacquered metal frame comes in a range of bold and bright colours. The table features a round base with a slightly smaller round top joined by a slender stem, allowing your colour choices to draw focus but not overpower your space.
Finally, if you want to make an impact from the moment someone steps through your front door, then the Alga Coat Stand by Bontempi Casa is an innovative design featuring 12 adjustable hooks, available in a wide selection of vibrant colours.
So if you want to experiment and showcase your space in a bright and bold way, then explore these design options and bring a little colour blocking into your space.