Coastal Calm Living
Saturday, 4 May 2019
During the summer months, trips to sandy shores serve as a soothing reminder of the positive effects such environments can encourage.
Recollecting elements that trigger the serene sensation of cool coastal calm can arouse a care-free feeling that relaxes the senses, introduced at home, these can consciously create a tranquil vacation vibe. For the modern space, set aside kitsch navy blue nautical stripes in favour of collected waterside inspired furnishings.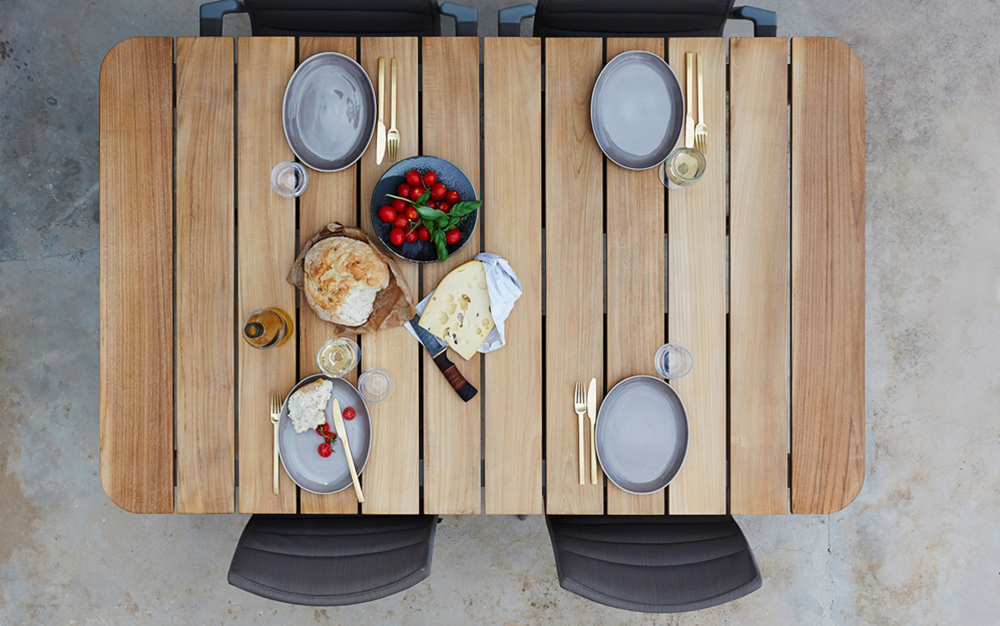 As Pictured Above: The Cane-Line Copenhagen Teak Table from Lime
Evoking the naturally aged grain of harbours and coastal cabins, the Copenhagen Teak Dining Table from Cane-Line features a slatted table-top finished in a stylish sun-worn timber that will lend authenticity and warmth to any room. Extend this strong visual reference with a neutral colour palette of pebble greys or sunset-coloured pastel pinks.
Enjoy an eclectic range of knits and knots to add texture. Contemporary outdoor Rugs feature modern, all-weather fabric technology that will stand the test of time, while offering a soft feel under your feet with tough decorative rope-inspired weaves.
Keep this trend contemporary with copper and steel lighting. Conjuring marine ships and fisherman lanterns, the Foscarini Diesel Cage Mic and Glas contain industrial chain and caged elements that are remarkably stylish yet exclusively archetypical of the seas.