Christmas Decoration Themes
Friday, 3 December 2021
From striking peacocks to sparkling silver, there are countless themes and trends you can explore with your Christmas decorations, and it can be challenging sticking to just one. Here are some of our top themes for this year and what interiors they'll work well with.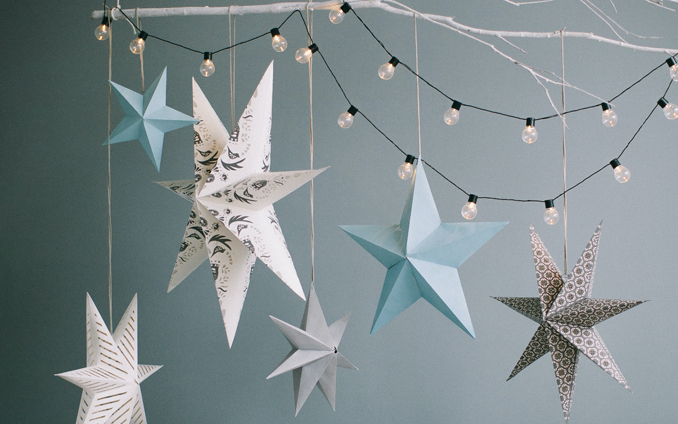 Minty Fresh
Your Christmas decoration theme should complement your existing interiors whilst also offering a change of style. If your home is more minimalist, featuring light woods and simplistic colour schemes, then a winter white theme will work well. With brilliant white lights, snowy soft fabrics, and pearly white baubles, this choice will blend well with your existing home and standout, like freshly laid snow on the ground.
Opulence and Majesty
Rich reds and glittering golds feel warm and cosy and compliment spaces with darker woods and less contemporary designs. This more traditional Christmas theme can be updated with the use of less traditional foliage, so instead of holly berries and leaves, why not try using lilies and sweet chillies, the traditional Christmas colours can easily be updated so you have lots of options.
Sparkling Teal
Just like the bubbles from a glass of fizz served on Christmas morning, your space can sparkle and shine, and introducing a teal coloured theme is a more contemporary and modern way of honing the Christmas spirit. This cool colour contrasts brilliantly against warm woods and whites, and when combined with silvers or golds it introduces a fresh sparkle to your home.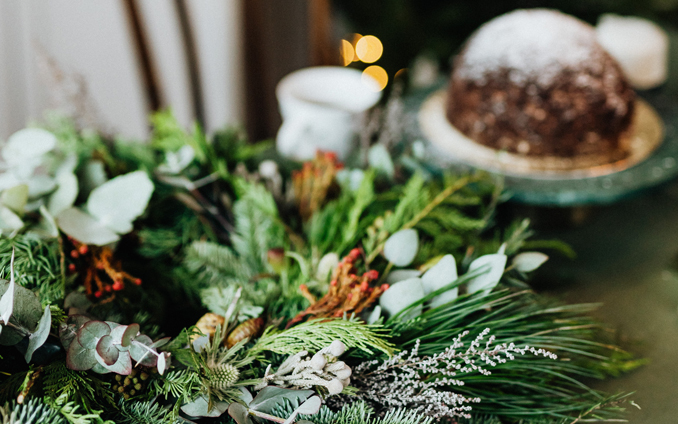 Natural Noel
From warm woods, rustic reds, and glints of gold, these natural tones will compliment a wide range of interiors and helps you bring a lot of the outside in. This theme works best in stark minimalist settings but can also contrast against greens and blues, and can get you into the winter spirit while you forage for pine cones, tree logs, and cuttings of holly.
Gifting Gemstones
Technicolour has been trending of late, and jewel tones are a brilliant and vibrant way of delivering colour into your space. If you're going to introduce a wide range of colours, then you need a more neutral palette to work with such as white or black or warm brown tones so as not to distract too much. You can bring out the best of this theme by introducing colours in kitschy ways such as bright blue feathers, red ribbons, and yellow trinkets, as long as the colours remain bold and brilliant — allowing this pop-art inspired trend to really sing in the season.