Choosing The Right Pillow
Saturday, 16 March 2019
Our mattress tends to be a key focus when investing in a good nights' sleep. Yet the choice of pillow and the frequency at which it is replaced can be equally important when promoting maximum sleep quality.
General recommendations suggest that pillows should be replenished every 18 months. Considering that consistent nightly usage creates the perfect environment for mites and bacteria, this years' spring clean ritual can be the perfect time to purge your pillows. To promote a good nights' sleep, research and replace with a compatible design that suits your sleeping habits and maintains supportive quality.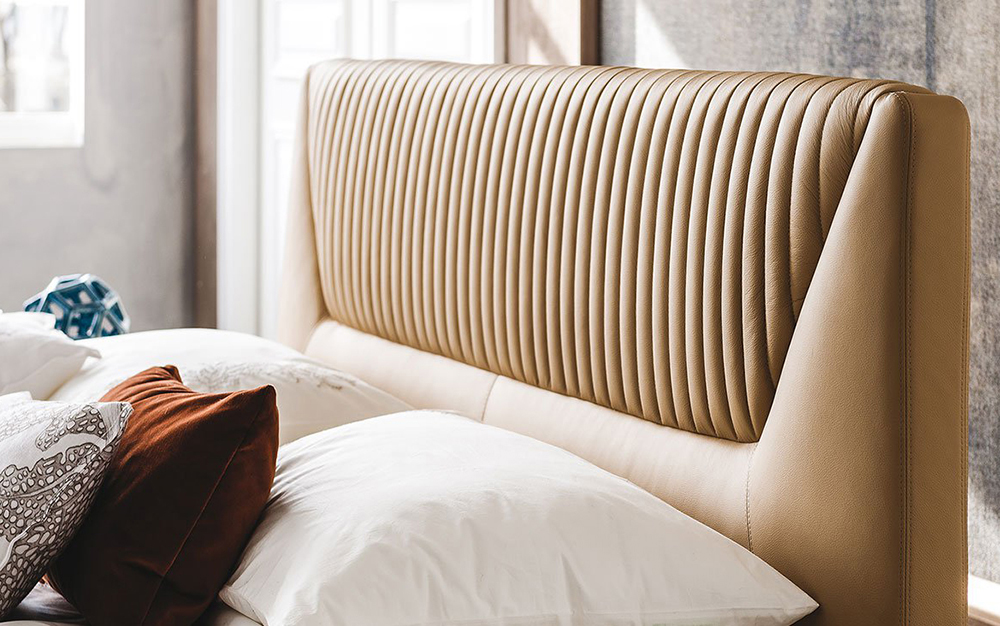 As pictured above: The Calligaris Amadeus bed from Lime Modern Living
A malleable favourite, down-style pillows feature goose or duck fibres for a soft, luxurious and lightweight place to rest your head. Suited to stomach sleepers and those who move frequently, this supple preference is easier to re-shape throughout the night with a natural contouring element. Softer than duck, Soak & Sleep offer a Goose-filled construction in a range of firmness options to support both head and neck with a high feather count that aids in maintaining plumpness.
Typically lasting up to three years, Memory Foam pillows have become a cost-efficient alternative. Focusing on spinal support, this variation is firm with the ability to mould the shape of your head. Heavier yet more comfortable than go-to cotton fill pillows, Eve has created a supportive balance described as 'not too hard, or too sinky' with added air hole technology that resists memory foams tendency to absorb heat.
Offering the fluffy essence of feather down, Microfiber pillows provide the added non-allergenic benefits of man-made fibres. Filled with over a billion varying-sized fibres 'The Pillow' from Caspar respond to movement with a smooth 'liquid-like feel'. Adaptable and machine washable, this promises to accommodate all sleep positions with optimal neck support and spinal alignment regardless of your personal sleeping habits.