Bonaldo: Happy Days
Monday, 8 October 2018
Design concepts have taken a powerfully positive turn this year, with interesting neutral palettes, pastel shades and power pinks signifying an energetic shift towards a colourful future in design.
Delivering positivity with a punch, Bonaldo's 2018 collection personifies the exuberant energy our homes currently crave. This colourful collaboration with young designers extends on 'new geometric shapes, colours and materials inspired by positive memories'.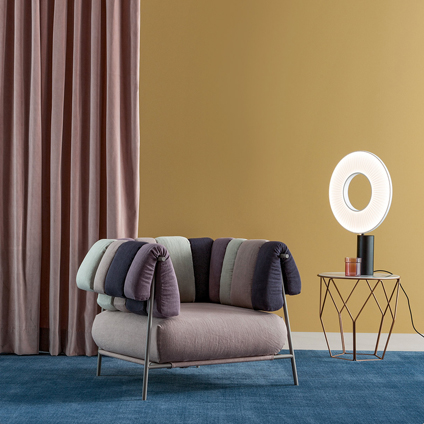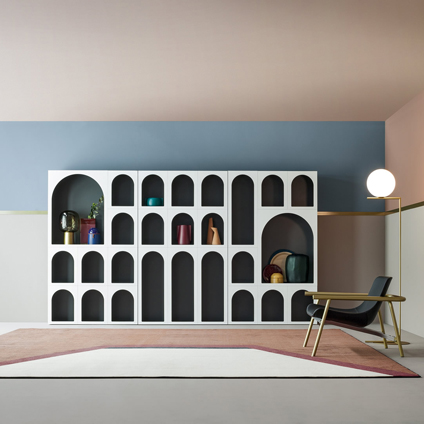 As pictured above from left to right: The Bonaldo Tirella Lounge Chair and Bonaldo Cabinet De Curiosité
Highlighting the happiness associated with a soft and relaxing pillow, the Bonaldo Tirella Lounge Chair is inspired by the formation of fabric swatches laid on a cutting table. Colour contrasts and an eye-catching structure of overhanging bolsters delightfully evoke the feel of clothes hanging out to dry on a beautiful summers day.
Aiming to achieve a 'new recipe, new flavour and new shape,' the Cabinet De Curiosité opposes the structural notions of a bookcase. Igniting creativity, this playful and architectural design harks back to the voyeuristic pleasure of a bookcase.
As a reminder that curiosity provides greater opportunity to experience joy, Bonaldo celebrates the unfamiliar with unique arch shelving that can be packed with books, art and essentials to manifest 'a place for thinking, for creating and for recalling memories'.
Read next
Quilted Comfort and Milan 2018: A Sustainable Design Week