Blue is the new Black
Wednesday, 23 October 2013
Bright, fun and unashamedly bold. Blue is fast becoming the colour of the season, resurrecting muted spaces and providing a confident splash of colour.
Forget muted sky blues and pastel tones, strong Royal Blues and Teals are increasingly popular within our homes and fashions.
Here are some ideas to help you create the look demonstrated with Calligaris furniture.
Bold Walls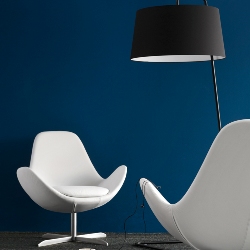 Consider a royal blue for a strong feature wall, great if you're not quite ready to make the plunge into Blue upholstery. This instantly brings life to other muted tones within the room such as Greys, Blacks and Whites.
Shades of blue can be quite subjective so using a tester pot on small part of the wall and viewing the proposed colour at different times of the day may be a good idea before painting the entire wall.
Tip: Confine this to larger spaces as strong dark colours will give the illusion of a smaller room.
Electa Armchair
Blue and Taupe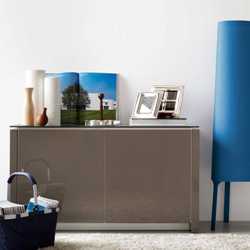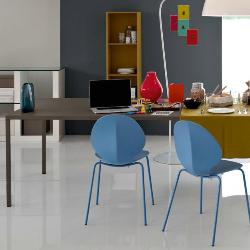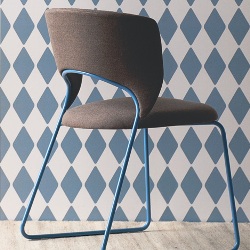 Mag Sideboard, Allure Floor Lamp Heron Table, Basil Chair, Inside Wall Units Duffy Chair
The perfect accompaniment to taupe grey. A simple warm grey and blue combination can create a very unique space whether in isolation or with other strong colours such as mustard yellow and red. When it comes to casual coloured dining sets, why not integrate other chair colours into the mix?
Fabric or Leather?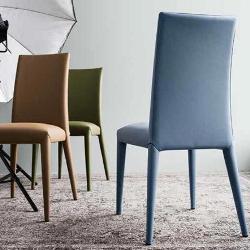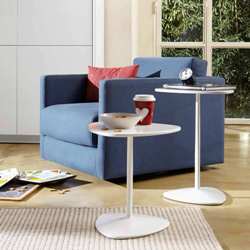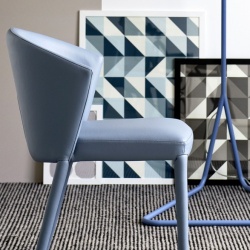 Anais Chair Irma Armchair, Islands Coffee Tables Amelie Chair, Sextans Lamp
A practical colour to live with, our brand new Calligaris chair range is available in Oslo Aquamarine fabric and Arctic Blue leather. Choosing a good quality fabric or leather is key when selecting a standout piece of upholstery that will stand the test of time.
Accents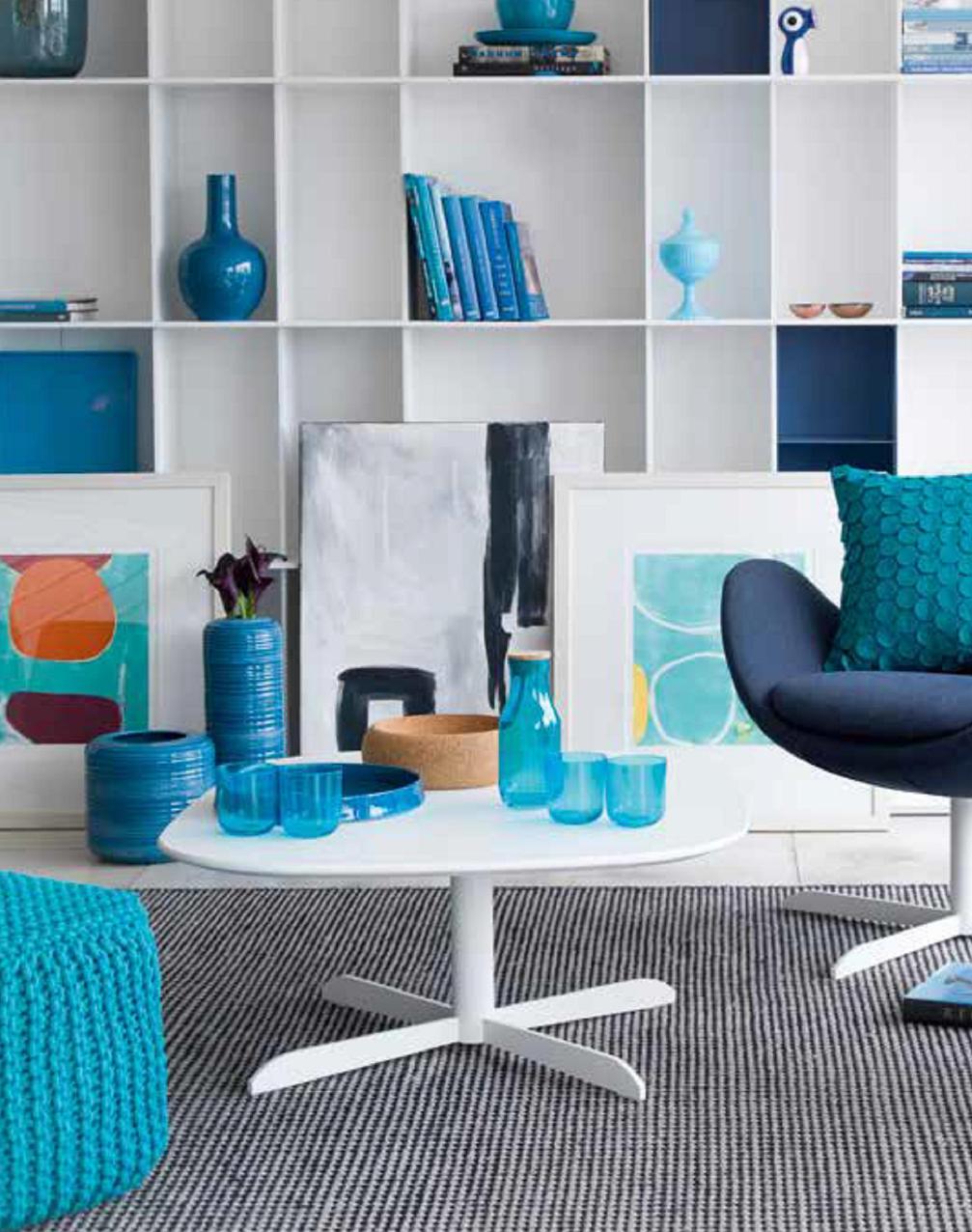 Accessories can make a space. For your finishing touches, a mixture of shades of blue look great on a plain white backdrop. Choose bold accessories to compliment your main pieces of furniture.
You needn't go overboard, choose one or two striking key pieces within the room to balance your colour scheme.
Electa Armchair, Sassi Coffee Table