Artistic Silhoettes
Friday, 5 November 2021
Beautiful works of art can captivate, inspire, and amaze, and translating this magic into working design pieces for the home takes a certain skill. Art as we know comes in many forms, and we think we've found the perfect fusion of art, design, and function with these bold and brilliant freestanding lamps.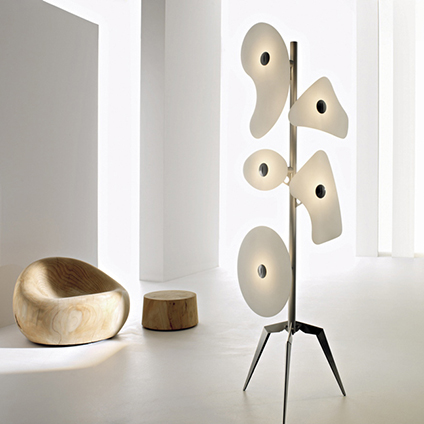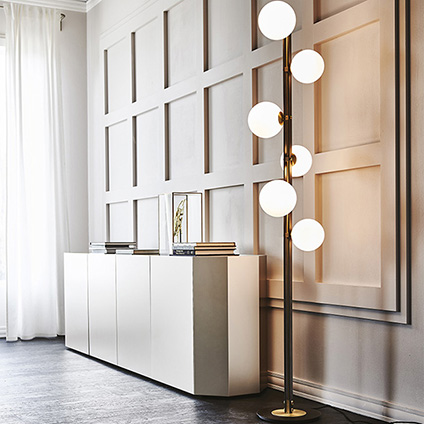 Pictured above: Orbital by Foscarini and Planeta by Cattelan Italia
Take the Orbital Floor Lamp by Foscarini with its striking sculptural shaped glass diffusers, supported by a sleek metal tripod frame. The glass diffusers come in all-white, or a set of bright primary colours for a bold pop-art effect. For a quiestatement, the Planeta Floor Lamp by Cattelan Italia echoes a solar system of sorts, with a burnished steel linear frame supporting hand blown lampshades in a satin white glass finish.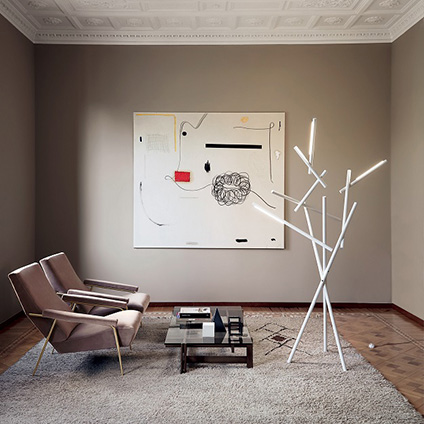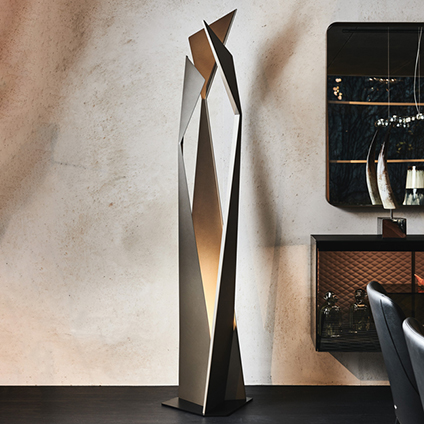 Pictured above: Tuareg by Foscarini and Thriller by Cattelan Italia
With a modern industrial aesthetic, the Tuareg Floor Lamp by Foscarini is a lively display of aluminium tubes with LED lighting incorporated into several tubular elements. For complete functionality, and customisation, the lighting sections can be adjusted in position 360 degrees and also feature their own three stage touch dimmers for high, medium, or low intensity light. The lamp comes in black chrome, matt white, or bright orange to suit your interior needs.
For sculptural angles consider the Thriller Floor Lamp by Cattelan Italia. This lamp features an Origami-inspired design with three striking angular uprights on a black base for support. The soft diffusion of light from the centre travels upwards and casts eye-catching highlights and shadows as it hits the asymmetric folded shapes.
The beauty of all these designs is clear to see, but it also extends out to the interesting shapes and silhouettes they cast when lit up. Why not introduce one of these statements into your own space and showcase your artistic side.