Amazing Architectural Getaways
Thursday, 9 July 2020
A short break in the UK is always an enjoyable experience, but why not make it that little bit more interesting by choosing a place with an architectural difference.
A House for Essex, Essex
For something that is one of a kind, book a stay at A House for Essex. This collaboration between architecture studio FAT and artist Grayson Perry was inspired by fictional character Julie Cope. From intricate tapestries to elaborate ceramics and ornate tiles, this creative property is architecture at its most eccentric.
The Balancing Barn, Suffolk
Designed by Dutch architects MVRDV, the Balancing Barn is located on the Suffolk coast and is a fine example of contemporary architecture. The mirror-clad holiday home dramatically cantilevers over the hillside, while the creatively designed interior features glass floors, walls and skylights that provide panoramic views over woodland, ponds and meadows.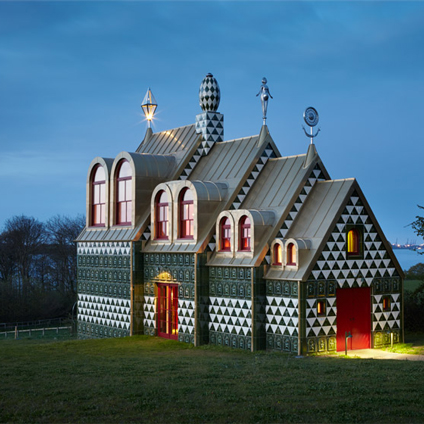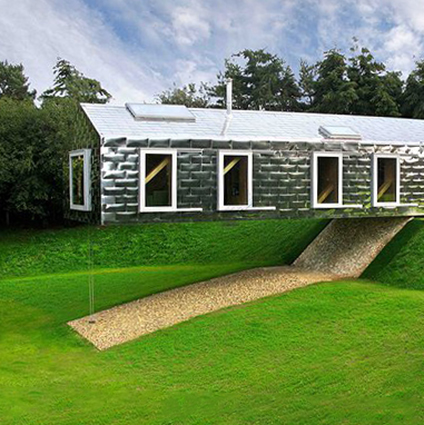 Pictured above: A House for Essex and The Balancing Barn
Coastguard Lookout, Kent
Once a former HM coastguard radar monitoring station for shipping in the Channel, this converted property in Dungeness enjoys uninterrupted sea views, modern furnishings and high-end comforts. When the building was no longer needed for its original purpose, it was re-designed by interior architecture firm Johnson Naylor and transformed into a studio home for weekend getaways.
Life House, Wales
If you're looking for a remote bolthole where you can relax and reflect amongst the stunning countryside, then the Life House in mid Wales is your dream escape. Designed by minimalist architect John Pawson, this property is inspired by Japanese and Buddhist monasteries and even features a peaceful contemplation space that is buried into the Welsh valleys.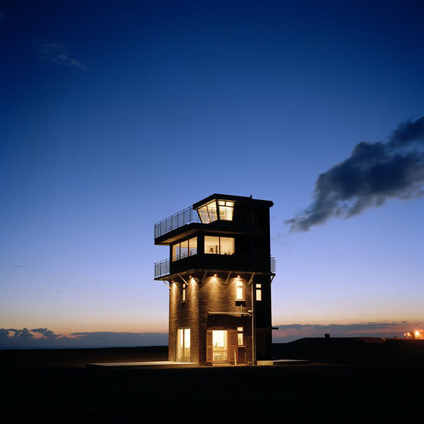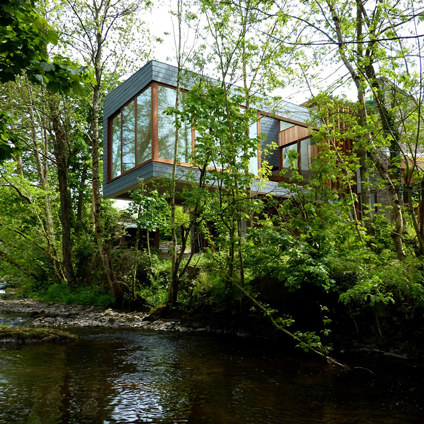 Pictured above: Coastguard Lookout and Ty Hedfan
The Hovering House (Ty Hedfan), Wales
Just five miles from the Brecon Beacons National Park you'll find Ty Hedfan - also known as the Hovering House, which was designed by architects Featherstone Young. Created with sustainability in mind, this property integrates with the natural landscape and is immersed amongst the trees and hovers over the River Ysgir. And to continue with its eco-friendly aim, the building features solar panels, living green roofs, heat pumps and water recycling facilities.