A Step-by-Step Guide to Selecting a Rug
Monday, 24 August 2020
From bold statements to complimentary accompaniments, rugs (if you choose to have them) really are a pivotal part of any room, but what size do you go for? What material should you select? We've put together this simple step-by-step guide to help you make the right decision for any room in your home.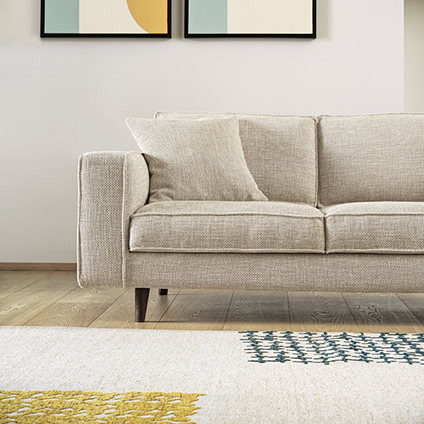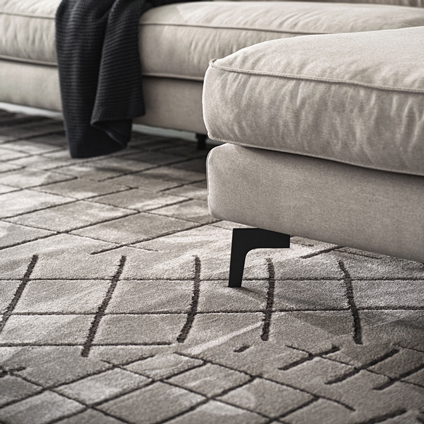 Pictured above: Luso and Collage Rugs by Calligaris
1. Get out your tape measures
Measuring is vital when selecting a rug as you want it to fit within the space you have, but you don't want it so small that it appears to be 'floating' in the room. Consider what furniture you have around it and as a rule of thumb, aim for there to be least 1 or 2 pieces of furniture which sit on top of the rug. For example, the Luso Rug by Calligaris could easily have an armchair and coffee table situated on it with plenty of space to still see the pattern. If you're struggling to visualise it in the room, take some sheets of newspaper or wrapping paper and piece them together, laying them out on your floor so you can really get a feel for what the rug could look like once in situ.
2. Consider the Shape
Not all rugs are rectangular, and sometimes if you have a round piece of furniture, then a round rug will look best - so take your time to figure out the layout of your room and what shape would compliment (or contrast if that's what you're going for) best. Or why not try letting the rug do the moving so to speak; the Collage Rug by Calligaris offers criss-cross lines in multiple directions meaning it can compliment a variety of opposing angles in a room.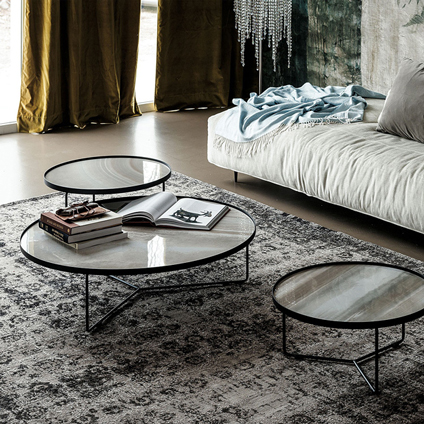 Pictured above: Mapoon Rug by Cattelan Italia and Balder Rug by Fabula Living
3. Style is Everything
Decide whether you want to make a statement, or blend in, with your rug. There are such a wide variety of colours, styles, and patterns to choose from, so consider your swatches and photos and pick out the style that gives your room the boost or the blend it needs.
4. Practicality
You'll need to think about the material and composition of the rug too. If its in an area such as the hallway, then it may get a lot more footfall than a rug in your bedroom, so select a more durable material for these areas as they will wear better and last longer. Likewise, you want to go for comfort in those less travelled areas. Take the Mapoon Rug by Cattelan Italia; its made of cotton and chenille so works well for a bedroom or living room.
5. Maintenance
For the ultimate rug care, maintain a no shoes policy, vacuum or beat regularly as appropriate, rotate your rug (if possible) so the furniture does not impress the rug for too long and of course, have some underlay under the rug to help keep its bounce and vibrancy. You could also consider a reversible rug like the Balder Rug by Fabula - it offers great diversity and better durability as you can flip it over when your room needs a refresh.